Shimadzu Europa 50th anniversary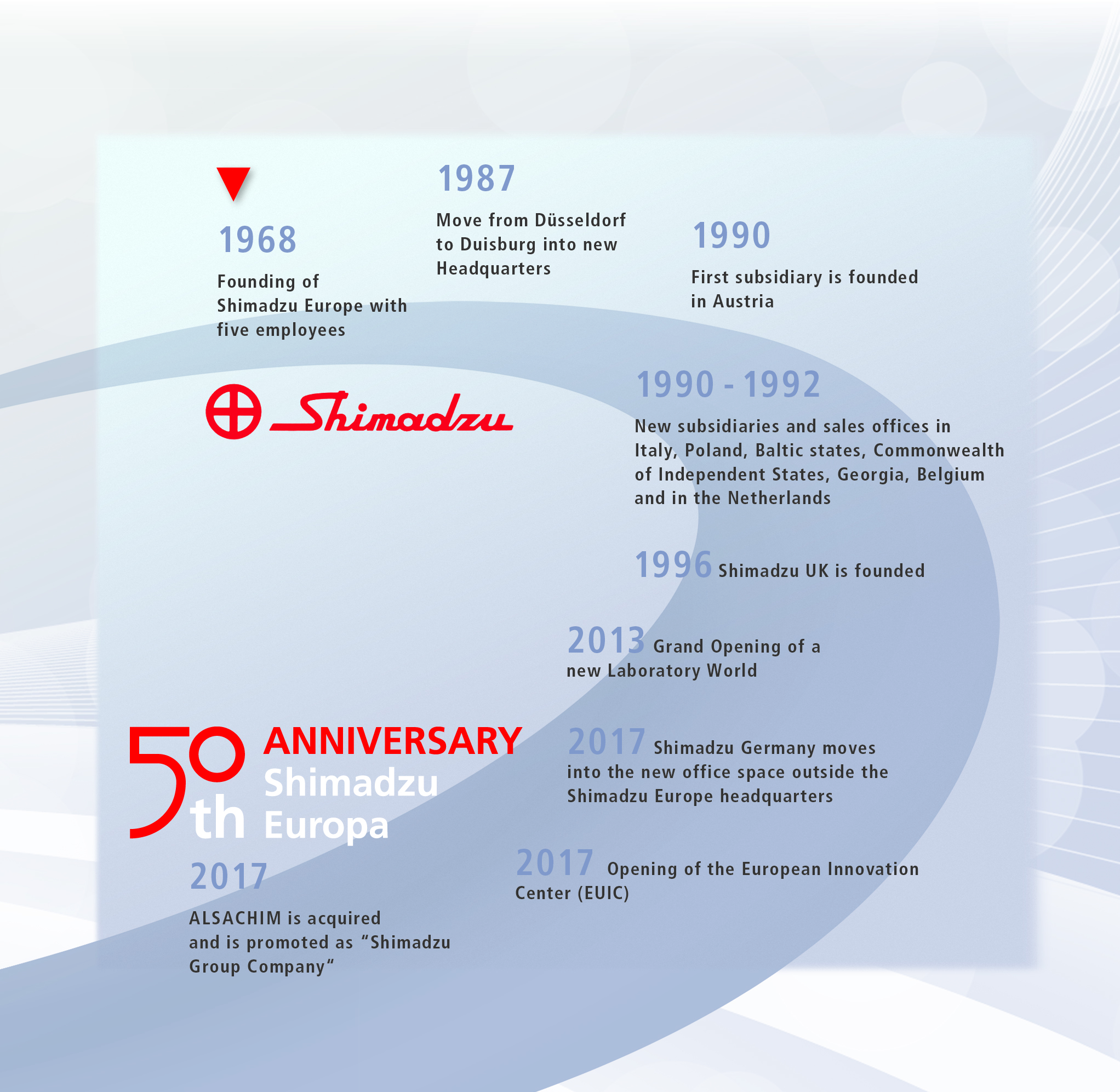 50 years of Shimadzu in Europe
Milestones in development and technology
It all began in 1968 with five employees, and developed over 50 years into a large European network with offices and trade partners in 81 cities from 47 countries, employing more than 700 people in Europe: Shimadzu now celebrates the 50th anniversary of its presence in Europe.
The first 25 years were dedicated to developing the business and expanding the network. In the beginning, West European states were in the business focus, but first approaches were also made to East German, Russian and Yugoslavian markets. The business grew steadily, and an important milestone occurred in 1987 with the move from Düsseldorf to Duisburg, Germany to new premises hosting the European Headquarters, at the time with 38 employees.
Own R&D as well as production facilities built the foundation for evolution in the 25 years, enabling the company to meet market needs faster and more flexibly. 6,300 sqm of offices and production space provided options for future expansion. In 1992, another 6,000 sqm were added to expand the analytical and medical operations. Furthermore, the ShimCAT Center for Application and Training has been opened, utilizing application tasks on-site.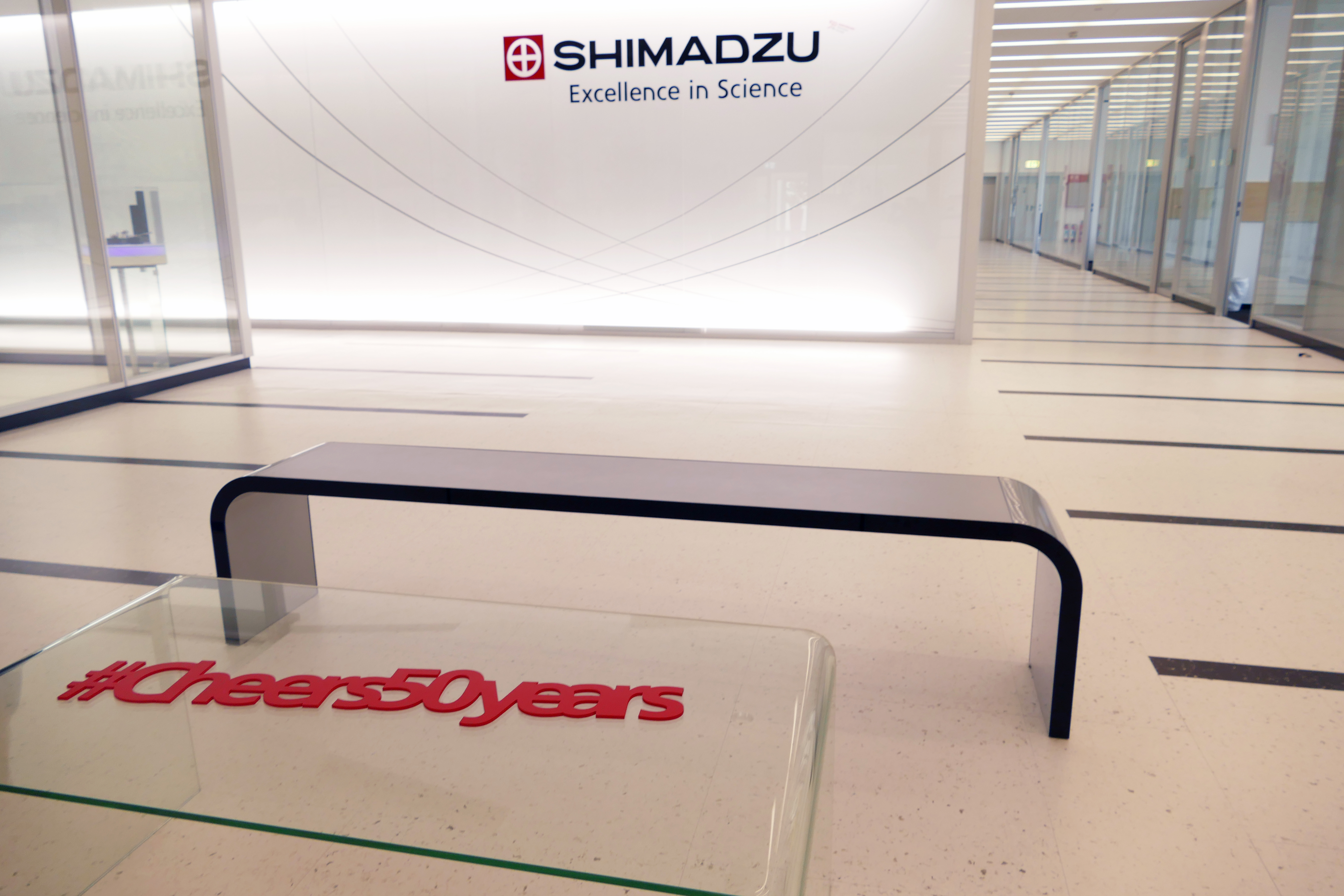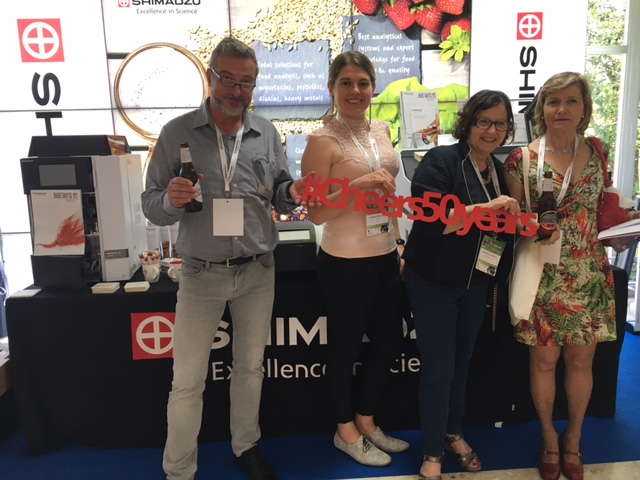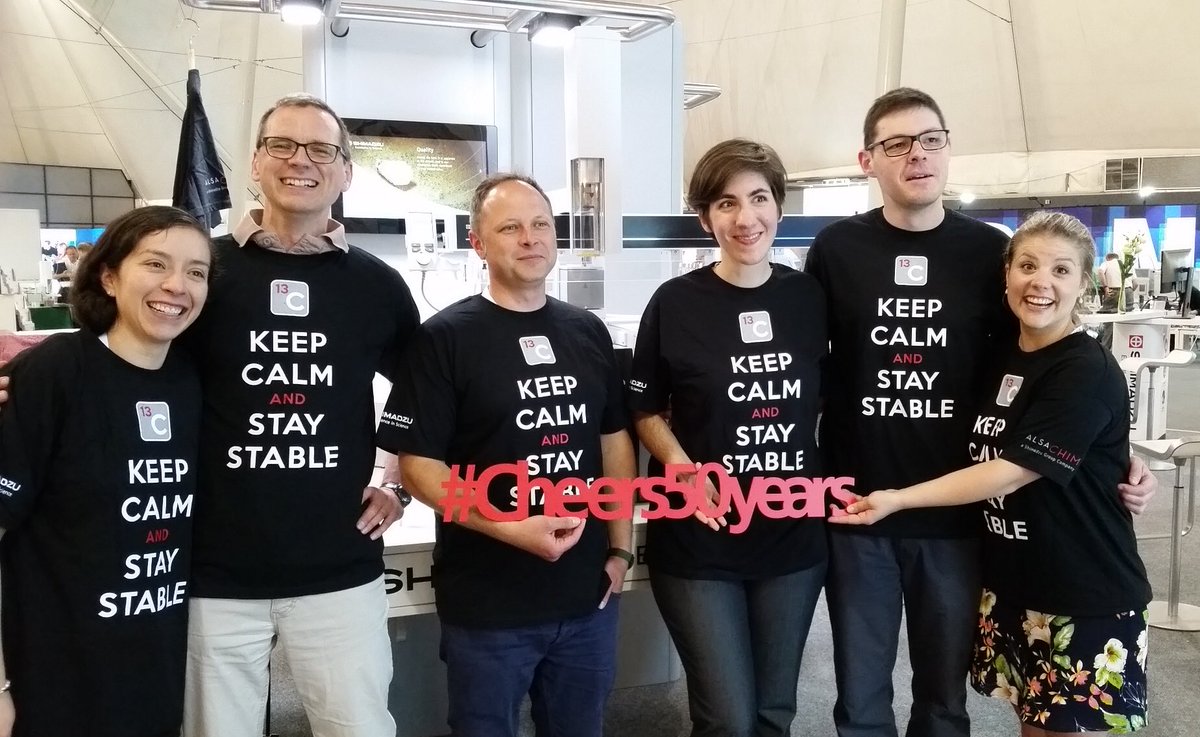 "Dear Shimadzu colleagues, we wish you all the best for the first 50 years of successful work for the analytical community and hope to continue our good collaboration in the future"
Torsten Schmidt and his team, Instrumental Analytical Chemistry, University of Duisburg-Essen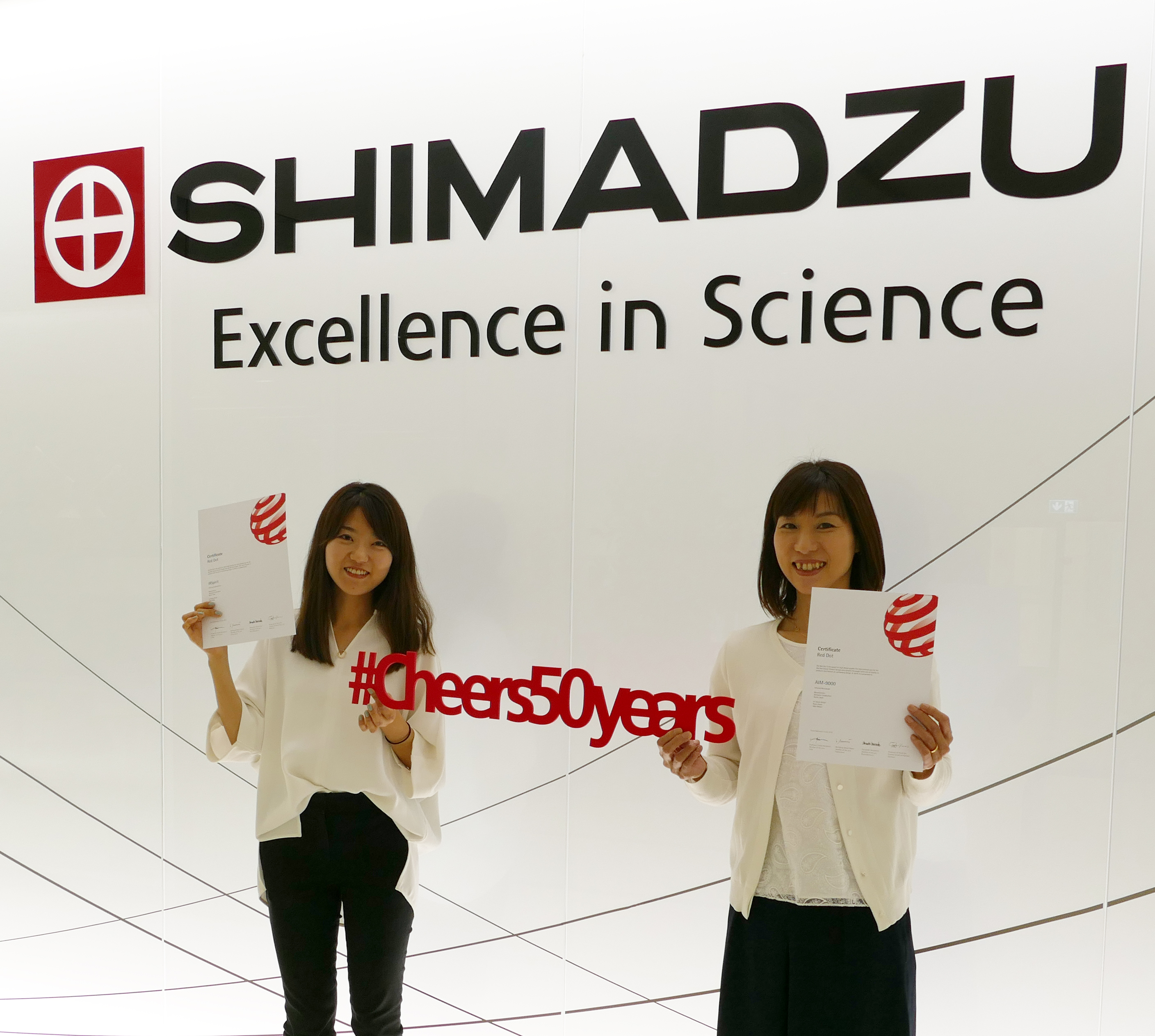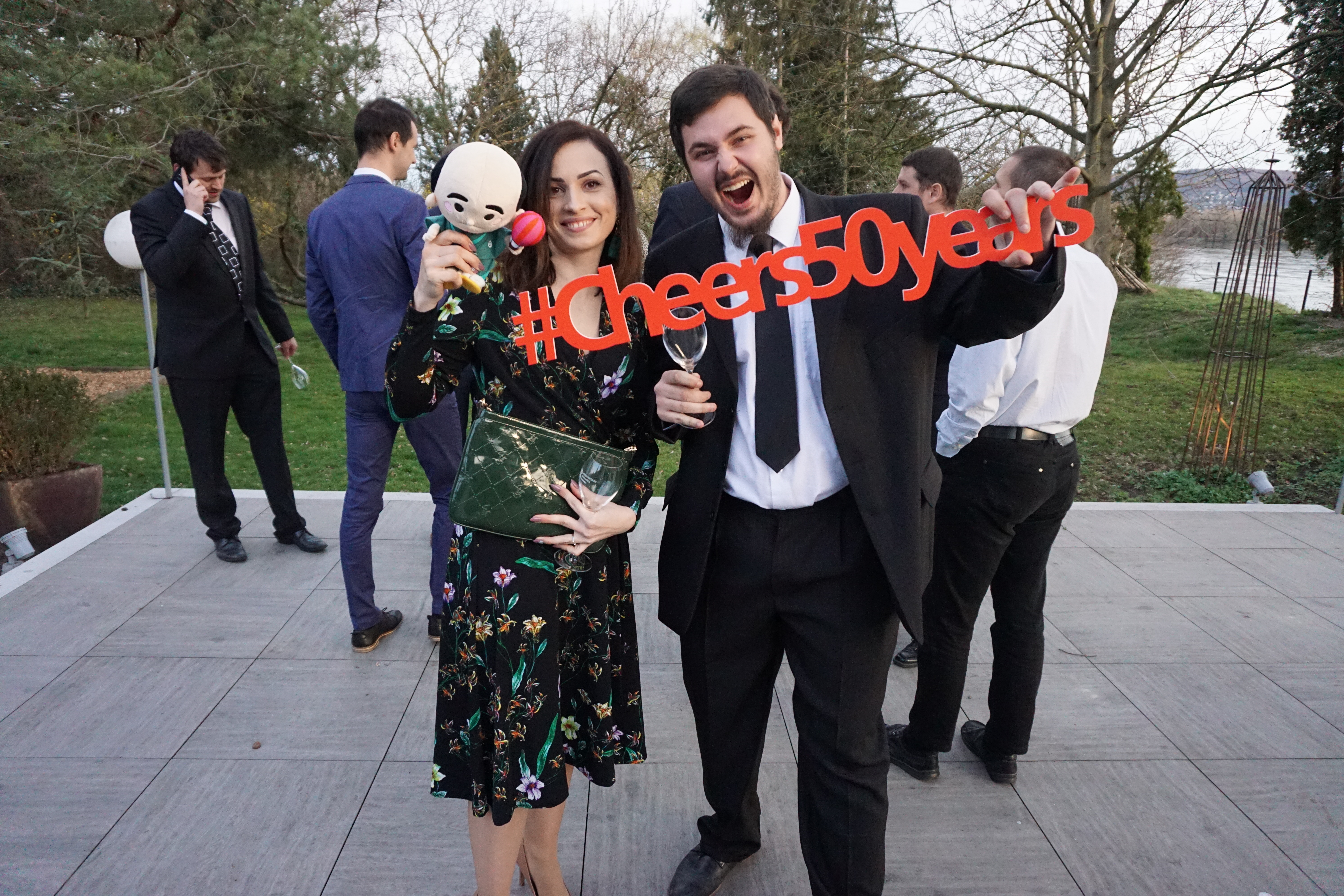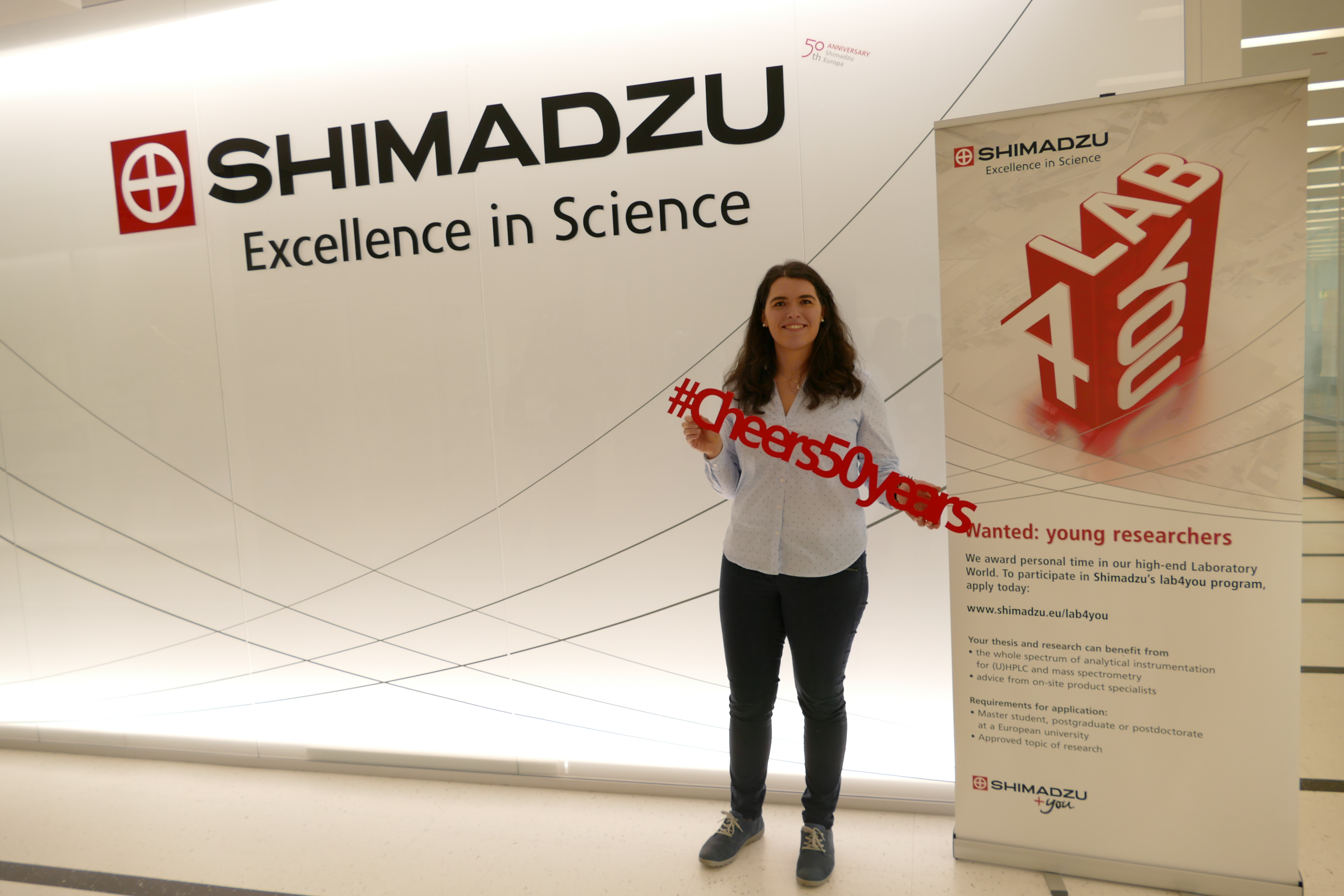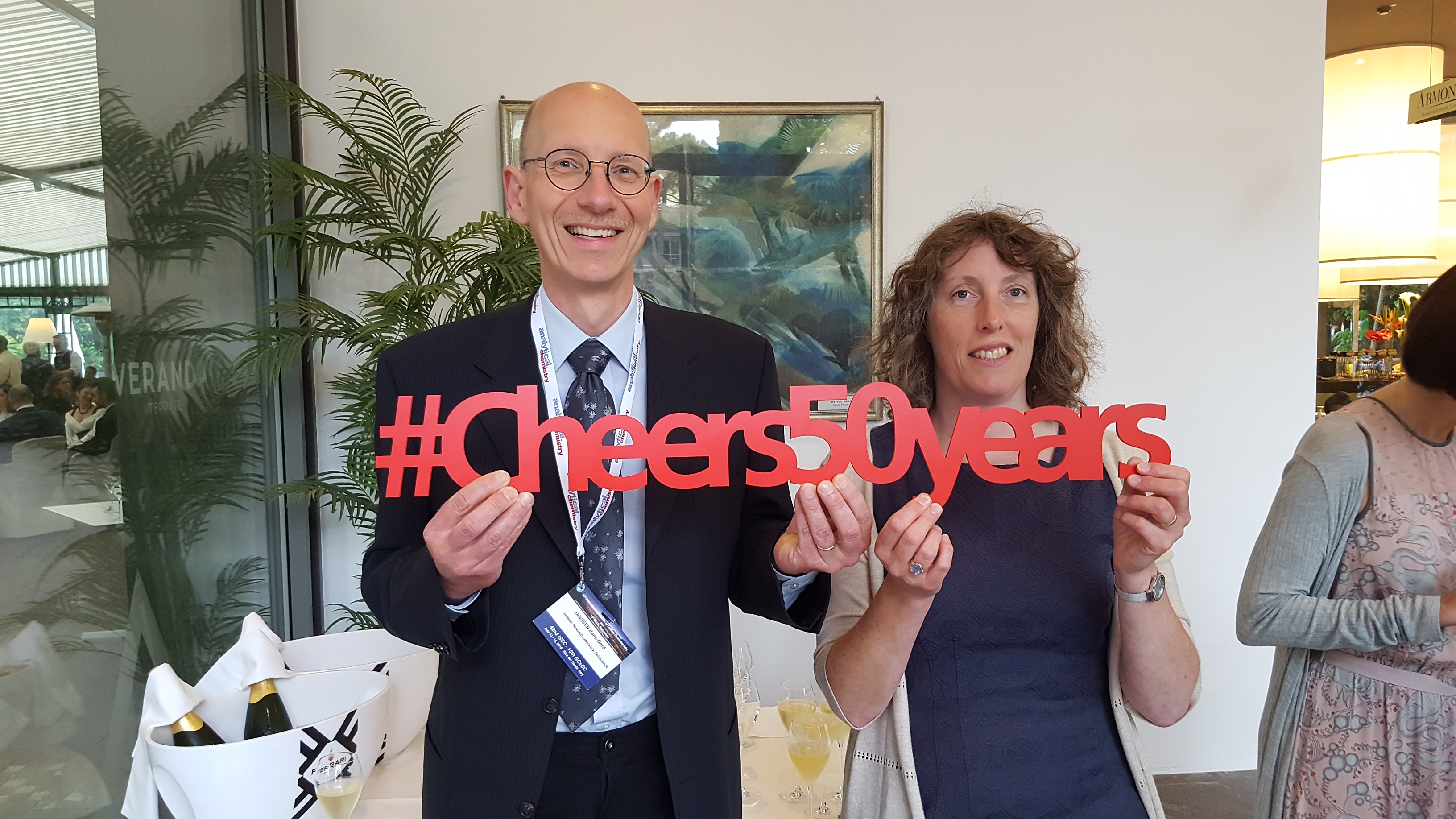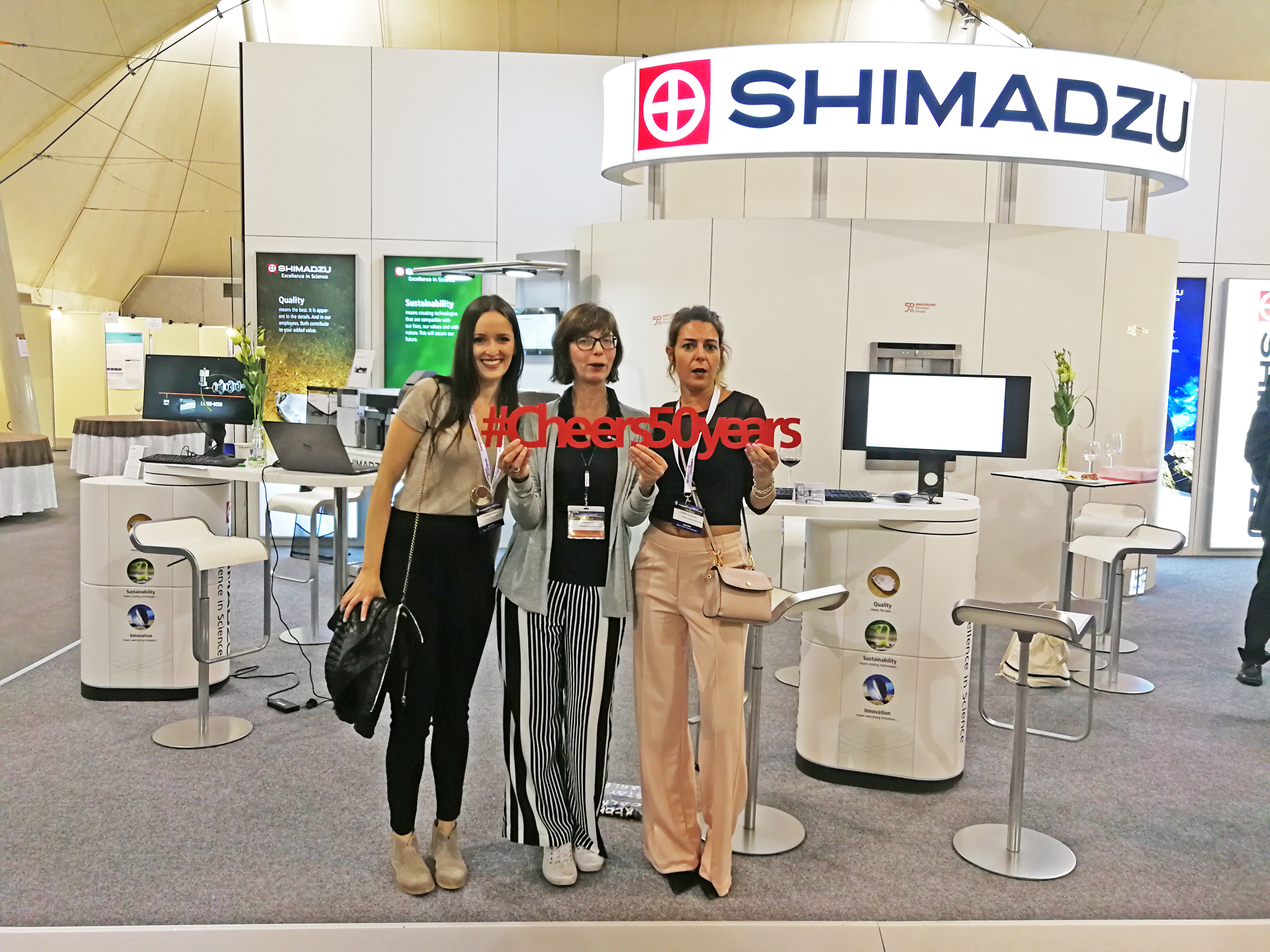 Development of Shimadzu as an organization
Since the 1990s, when Shimadzu had already been present in Europe for 25 years, political and societal changes on the continent opened up new market opportunities in Eastern Europe.
Shimadzu started to expand its base in Europe with additional technical offices in Germany. In the following years, many branch offices and subsidiaries have been established. In 1990, Shimadzu founded its first subsidiary in Austria, covering the additional sales regions of CSFR, Hungary, Romania and Bulgaria. One year later, Shimadzu Italia commenced business in Milan, Italy's industrial and financial heart. In 1992, Shimadzu Benelux was founded. From the Dutch city of s'Hertogenbosch, Shimadzu can easily serve the economic centers of Amsterdam, Rotterdam and Brussels. Strategically located in Milton Keynes, Shimadzu UK was established in 1996, half way between the economic centers of London and Birmingham. Zagreb, the capital of Croatia and an international trade and business center, is Shimadzu's hub along the Adriatic east coast, starting in 1997 and adding Albania, Bosnia-Herzegovina, Bosnia, Macedonia, Montenegro and Serbia in 2001. At the end of the decade, Shimadzu Switzerland was launched in the outskirts of Basel where the Swiss, French and German borders meet, one of the most dynamic economic regions of Switzerland.
In 2002, Shimadzu France, located east of Paris, has been established. From there the whole French market is served up to Réunion in the Indian Sea.
To integrate Shimadzu Germany into the new European organizational structure, it was established in 2007 as an own entity, although Shimadzu since its market entry in 1968 has of course been very active in Germany as the largest market-place in Europe. Due to a fast growing workforce of over 110 employees, the German subsidiary in 2017 has moved into an own office space close to the European headquarters.
Simultaneously with the expansion of subsidiaries, Shimadzu has increased its network of distributors in almost all other European countries, so that Shimadzu meanwhile operates all over the continent.
The concept of running subsidiaries, i.e. own entities, in selected European markets is part of Shimadzu's "Strategy of the Future", a European business restructuring process establishing independent companies in major markets and countries in order to better support new trends and markets.
The latest highlight in development of the European homebase was in 2017, when Shimadzu acquired ALSACHIM, a France-based specialist company for stable isotope-labelled compounds, metabolites and pharmaceutical related substances, and analytical purposes. ALSACHIM is promoted under its own brand, but is a "Shimadzu Group Company". Together with ALSACHIM, Shimadzu is able to provide the clinical market with complete solutions consisting of hardware and software as well as application kits.
New solutions for tomorrow
Shimadzu´s Laboratory World was launched in 2013 with over 1500 sqm of floor space, and the European Innovation center (EUIC) in 2017. The cutting-edge Laboratory World focuses on the growing needs of industries and science, while its demonstration and testing facilities help customers to experience daily operation as realistically as possible. Shimadzu's entire product range is available for testing and for professional development of applications, and provides a new home for the ShimCAT Center for Application and Training.
The EUIC with its unique approach combines academic-scientific know-how of universities with Shimadzu's technological expertise to provide even more customer-focused service on the next level and to create new solutions for tomorrow. It merges the cutting-edge analytical technologies of Shimadzu with game-changing topics and expertise in markets and science covered by opinion leaders, strategic thinkers and scientific experts in order to create new solutions for tomorrow.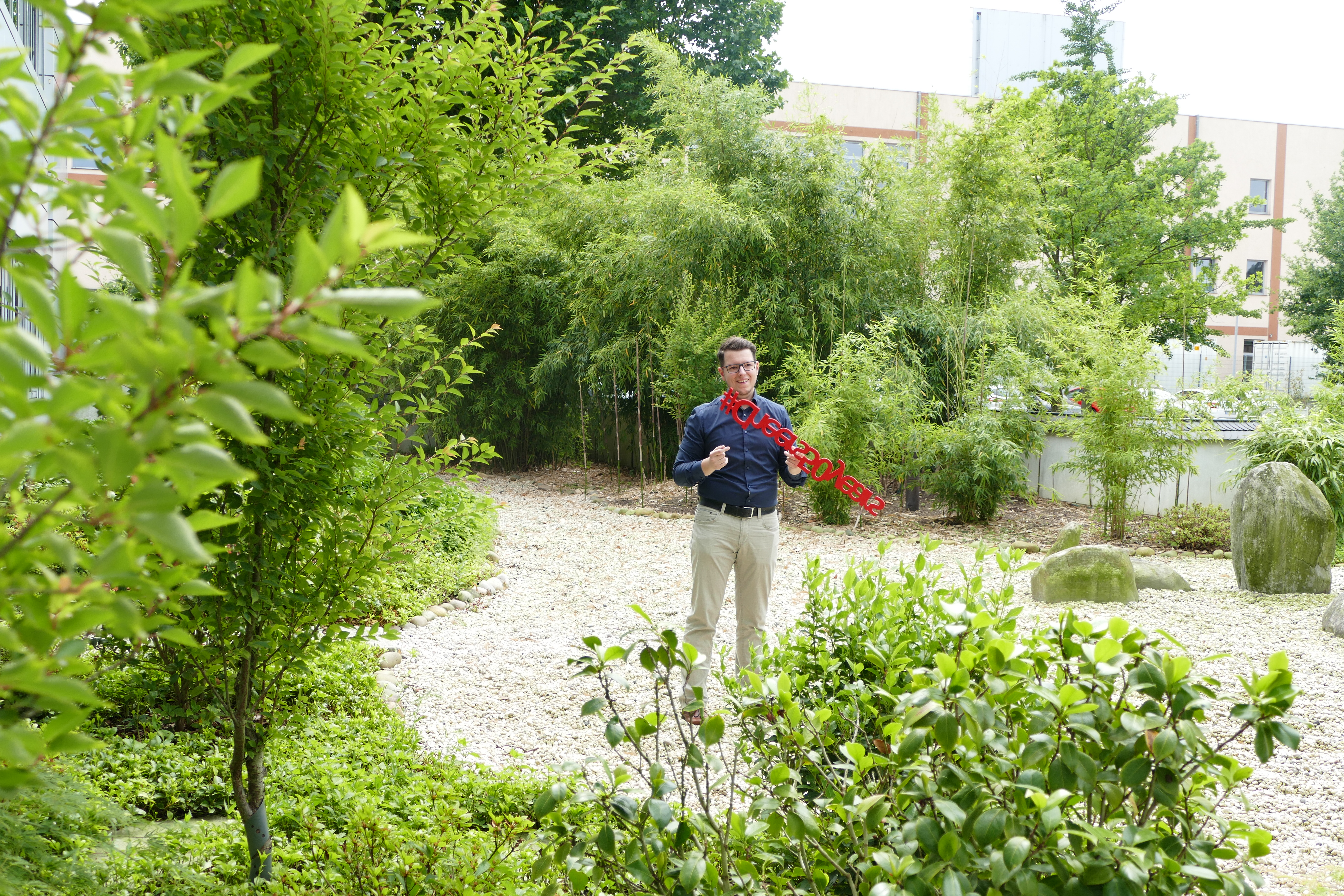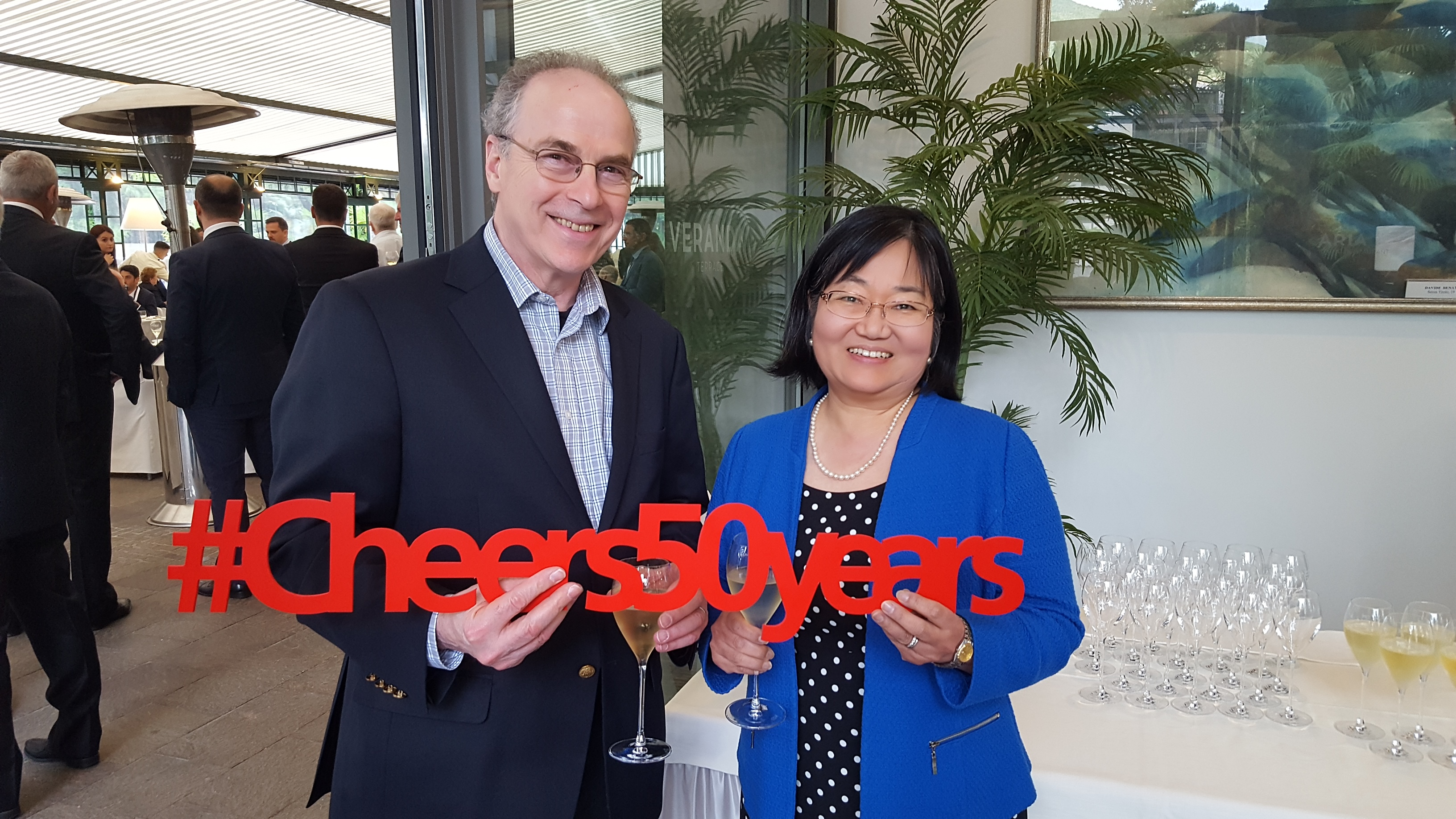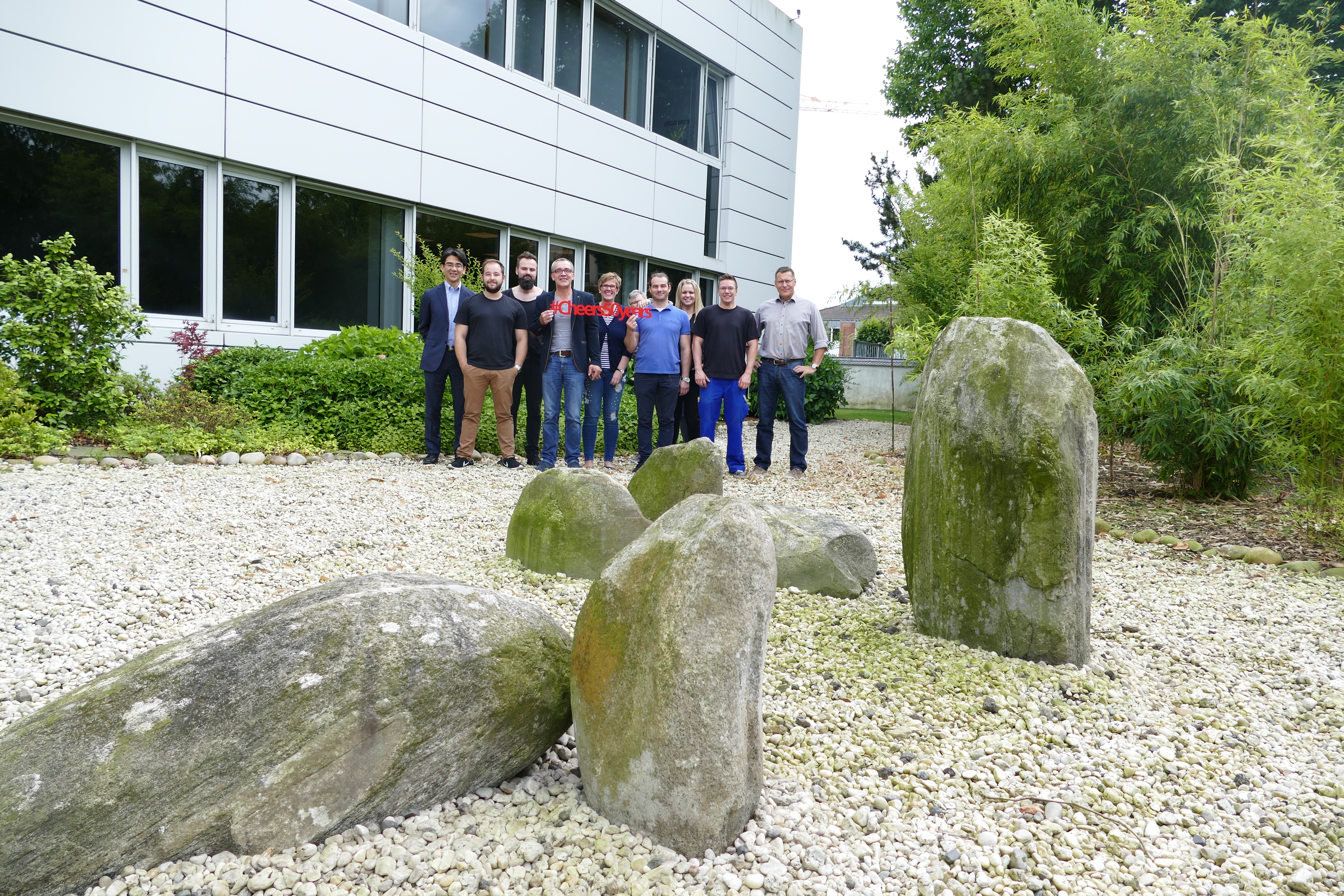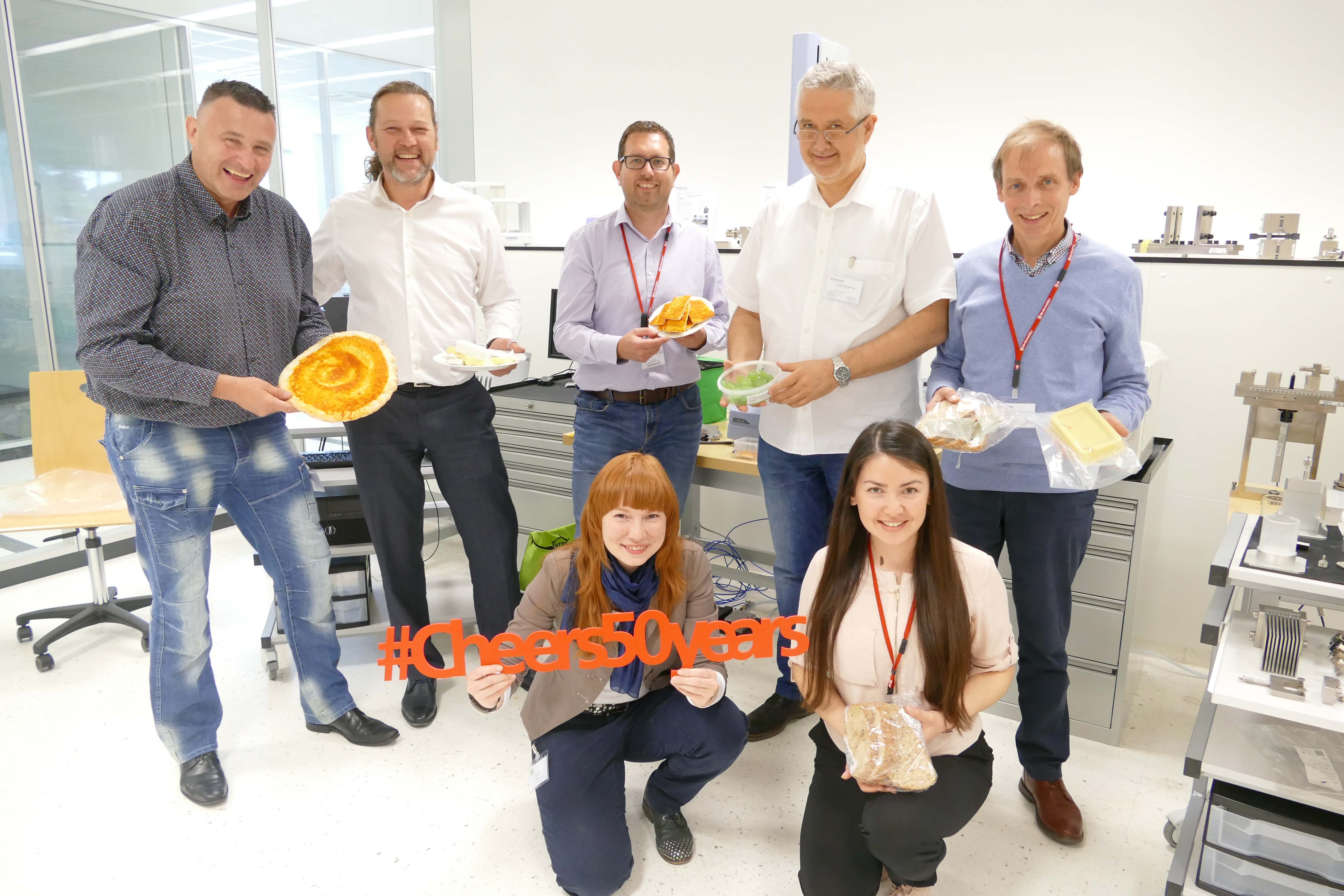 Technological progress and continuous digitalization
In the last two and a half decades, Shimadzu Corporation has celebrated the 60th anniversary of GC technology and IR spectroscopy, the 40th anniversary of HPLC and the 140th anniversary of the company. Shimadzu introduced many industry firsts in analytical instrumentation as well as in medical technology, many of them driving miniaturization of instruments, and also automatization, e.g. from pretreatment of the sample to analysis. These firsts are pushing efficiency and productivity in clients' labs and hospitals. In particular, coupling technologies focus on sensitivity and accuracy of analysis and measurements.
The "Excellence in Science" slogan embraces all these activities and progress, replacing the earlier "Solutions for Science" approach. "Excellence in Science" claims outstanding quality in technology and services and in every single aspect of working with clients. It summarizes Shimadzu's approach towards ensuring better consumer, patient and environment protection as well as product safety.