Best for our customers.
Shimadzu support team is conscious of your exigence.
Shimadzu support team is aware of the demanding environment of clinical research and fully understand your work challenges and its importance. We know that a smooth and efficient communication with our engineers is critical to maintain continuous analysis workflow.
Personalized support contract.
Together with your local Shimadzu representative, build your personalized support contract by selecting the best options fitting your needs. This could cover interventions for emergencies, preventive maintenances planned on a regular basis over the year, as well as any necessary spare parts. This will ensure the safe routine use of the system, and your peace of mind. Our service engineers are base in regions, as close as possible to your laboratory, to ensure short intervention response. Please contact your local Shimadzu representative for detailed information.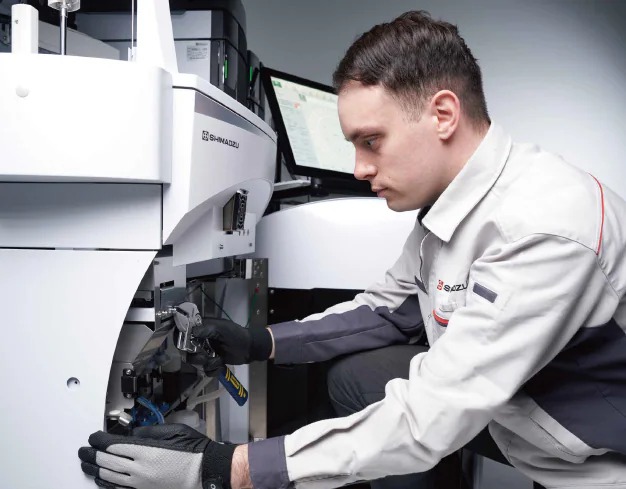 Analysis Basics