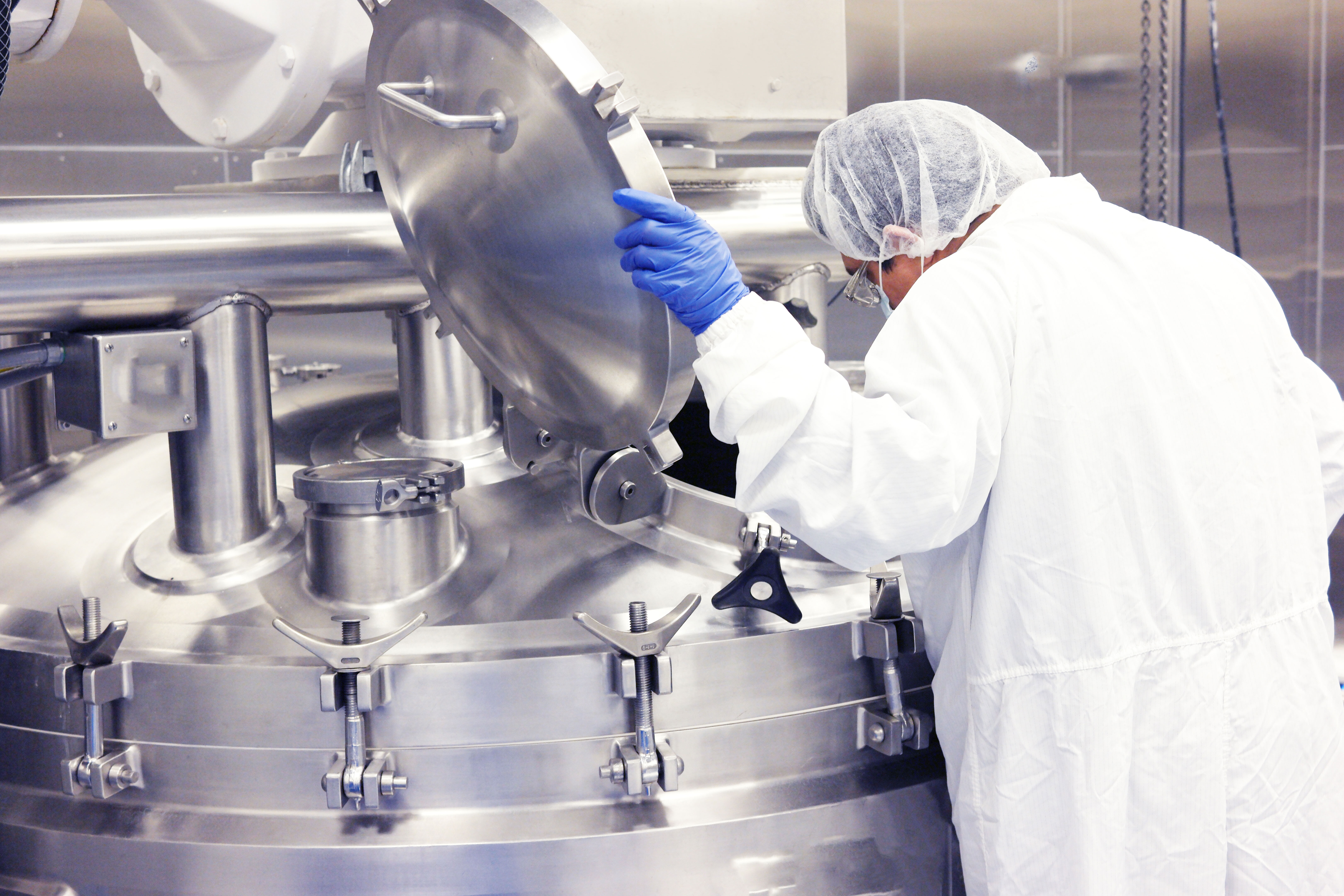 Production of pharmaceuticals follows high quality standards for safety, cleaning and traceability. Robust and reliable analytical instruments and methods used in production and quality control care that patients and doctors can rely these products. Quality control starts with check of incoming raw materials, the water used in the process and includes on the other site also packing materials, physical properties as well as a strong control of waste water.
Applications for Manufacturing & QA
Application of HPLC in Quality Analysis of Hydroxychloroquine Sulfate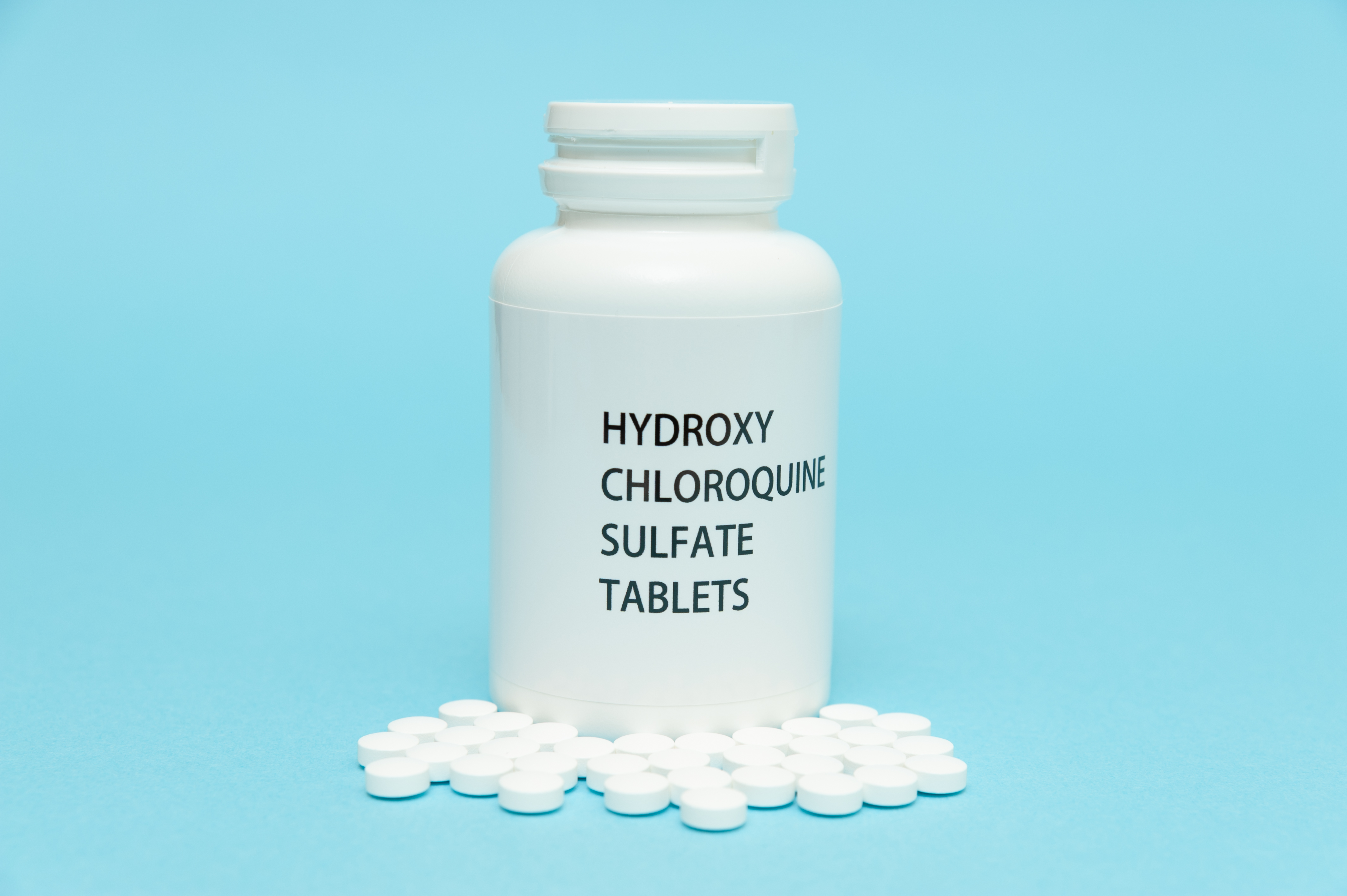 In this study, methods were established for analysis of hydroxychloroquine sulfate and related substances following the European Pharmacopeia (EP 10.0) and for the determination of hydroxychloroquine sulfate content in tablet following US Pharmacopeia (USP 43). Using the Shimadzu UHPLC system, well separation was achieved between hydroxychloroquine sulfate and impurity C, as well as between impurity B and impurity C referring to the EP assay. Using Shimadzu HPLC system with reference to the USP assay, the content of hydroxychloroquine sulfate in tablet was determined with achieving the desired peak separation and reproducibility described in the USP.
Ion Analysis in Drugs (Part 4) Determination of Counterions (Anions) by Ion Chromatography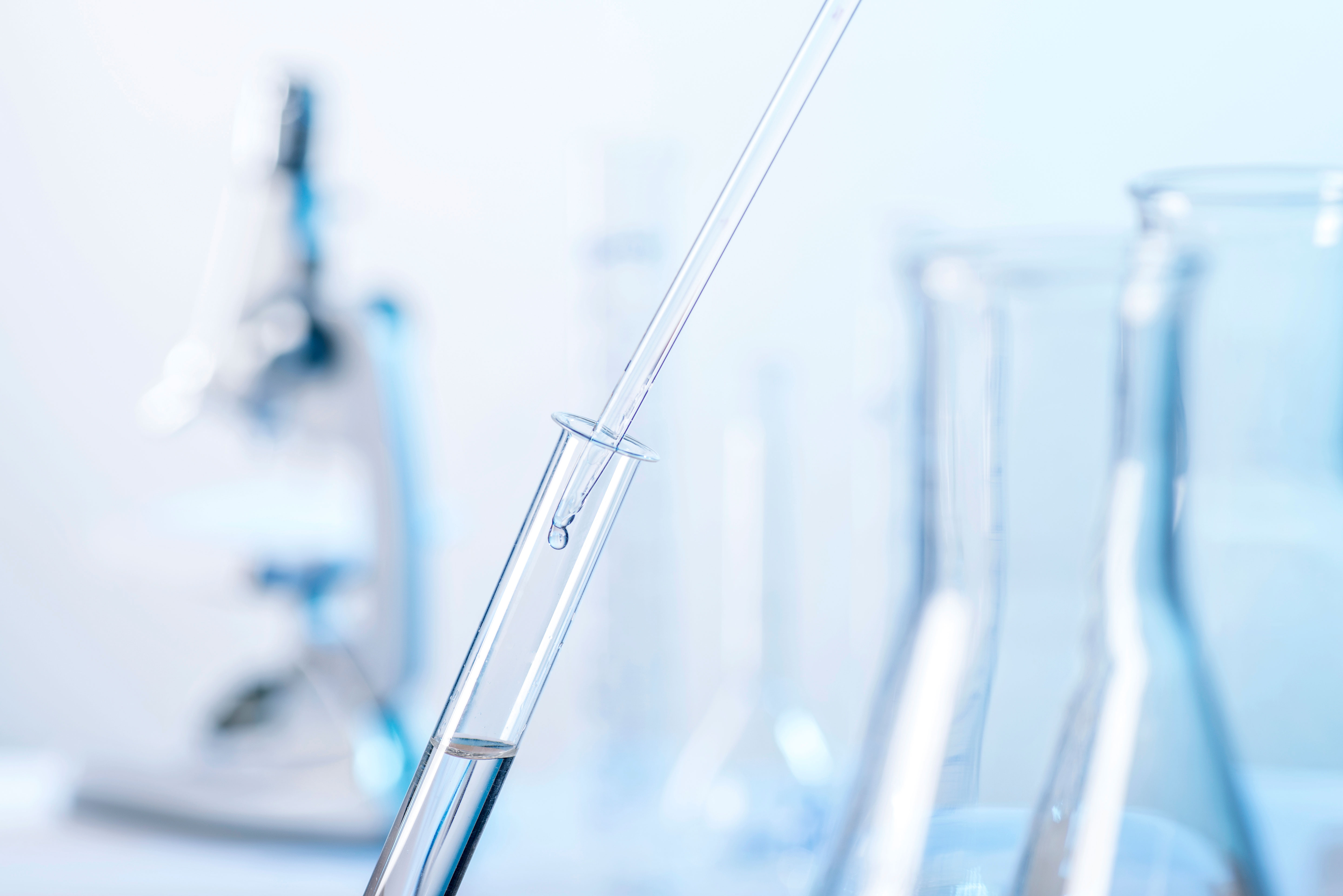 Typically, a variety of counterions are used to selecting the optimum salts in the development stage of a pharmaceutical product because the physicochemical and pharmacokinetic properties associated with the active pharmaceutical ingredients (API) will vary depending on differences in counterions. Furthermore, as inorganic substances such as catalysts and ions used during synthetic process may affect such properties as solubility and stability, it is very important to conduct analysis of ionic contaminants. In order to eliminate the impurities from the synthesized API, HPLC is commonly used for fractionation and preparative purification.
ICH Q3D Elemental Impurities Analysis of Tablets by EDX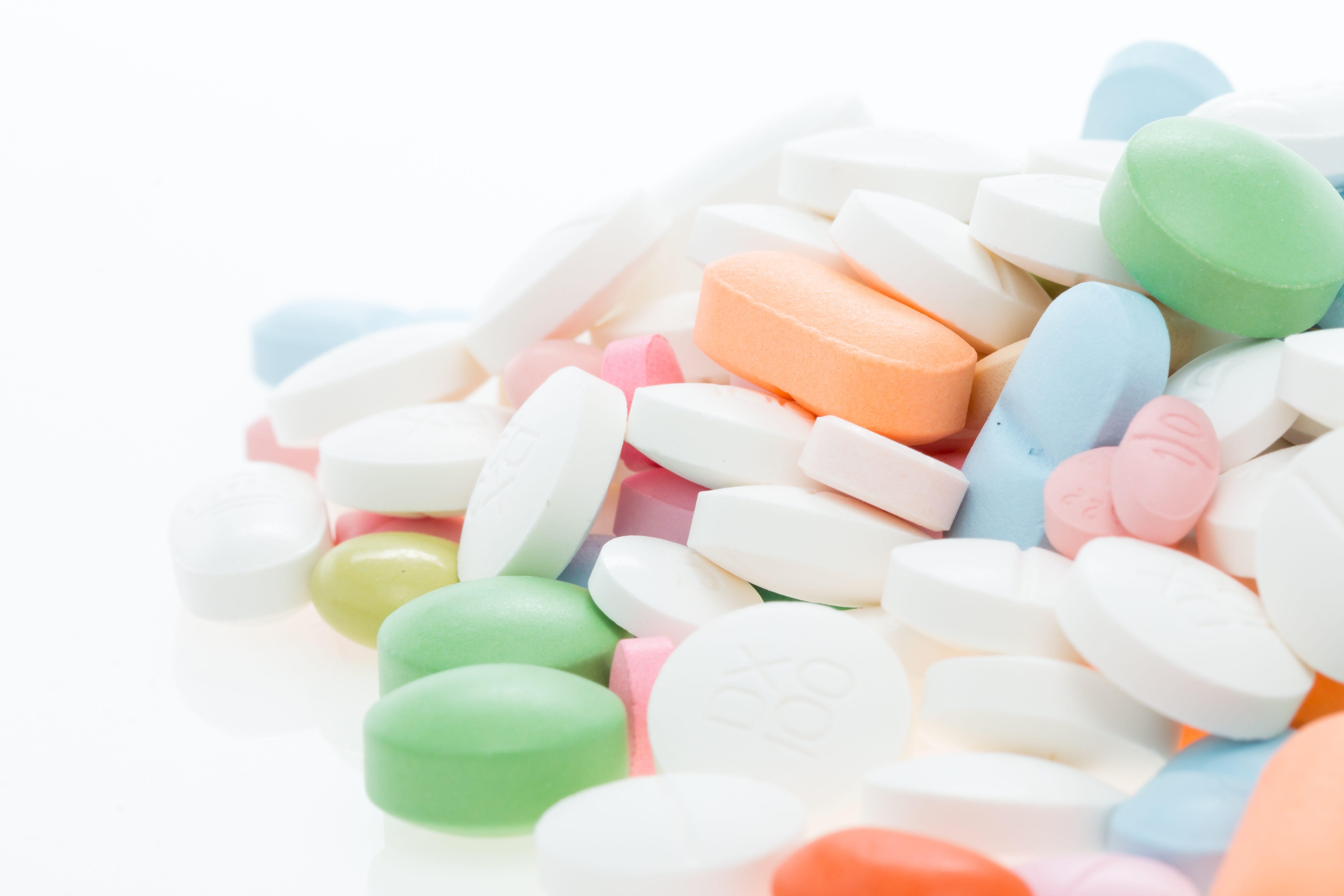 In the United States, the United States Pharmacopoeia General Test Chapters USP <232> and <233> have been applied to new drug products since January 1, 2018. ICP-MS and ICP-AES are recommended as the analysis procedures in the chapters. However, if the validation requirements are met, the alternative procedure can be substituted for the recommended analysis procedures. Therefore, the appropriateness of Energy Dispersive X-ray Fluorescence Spectrometer was verified referring to "Limit Procedures" in USP <233>*1. The used instrument was EDX-7000 and the test was conducted by evaluating of elemental impurities in oral drug (tablets). As the target concentration (allowable concentration), the value obtained by dividing 30% of the PDE *2 value by the maximum daily dose was set.
*1 Since the measurement sample in EDX is ''Powder'', the ''Solution'' part described in the test method was replaced with 'powder'
*2 PDE: Permitted Daily Exposure
Evaluation of Structural Strength of Semisolids Conforming to USP 915 and USP 1912 by Penetration Method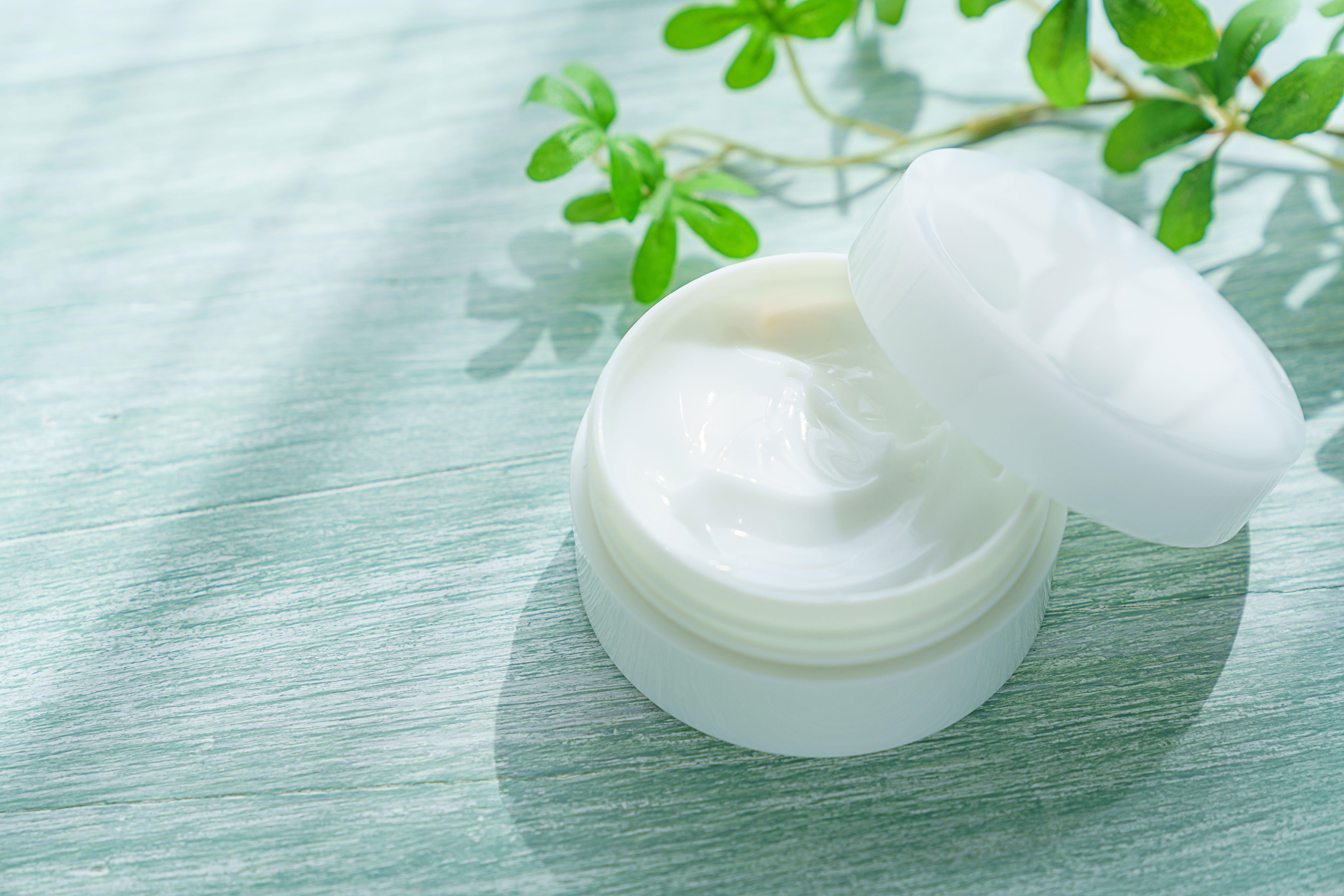 Methods for characterization of the structural strength or consistency of semisolid materials which are scheduled for inclusion in the United States Pharmacopeia USP 915 and USP 1912, are useful for understanding the performance and quality stability of various pharmaceutical products. These USP chapters have shown that comparative evaluations of characteristics between semisolid materials are possible through evaluation of structural strength. As representative characteristics of pharmaceutical products related to structural strength, the ease of application and quality of spreading of ointments and lotions, resistance to dripping of liquid preparations for external use, and ease of application of adhesives for transdermal patches can be mentioned.
Contaminant Analysis on Tablet Surface Using the IRSpirit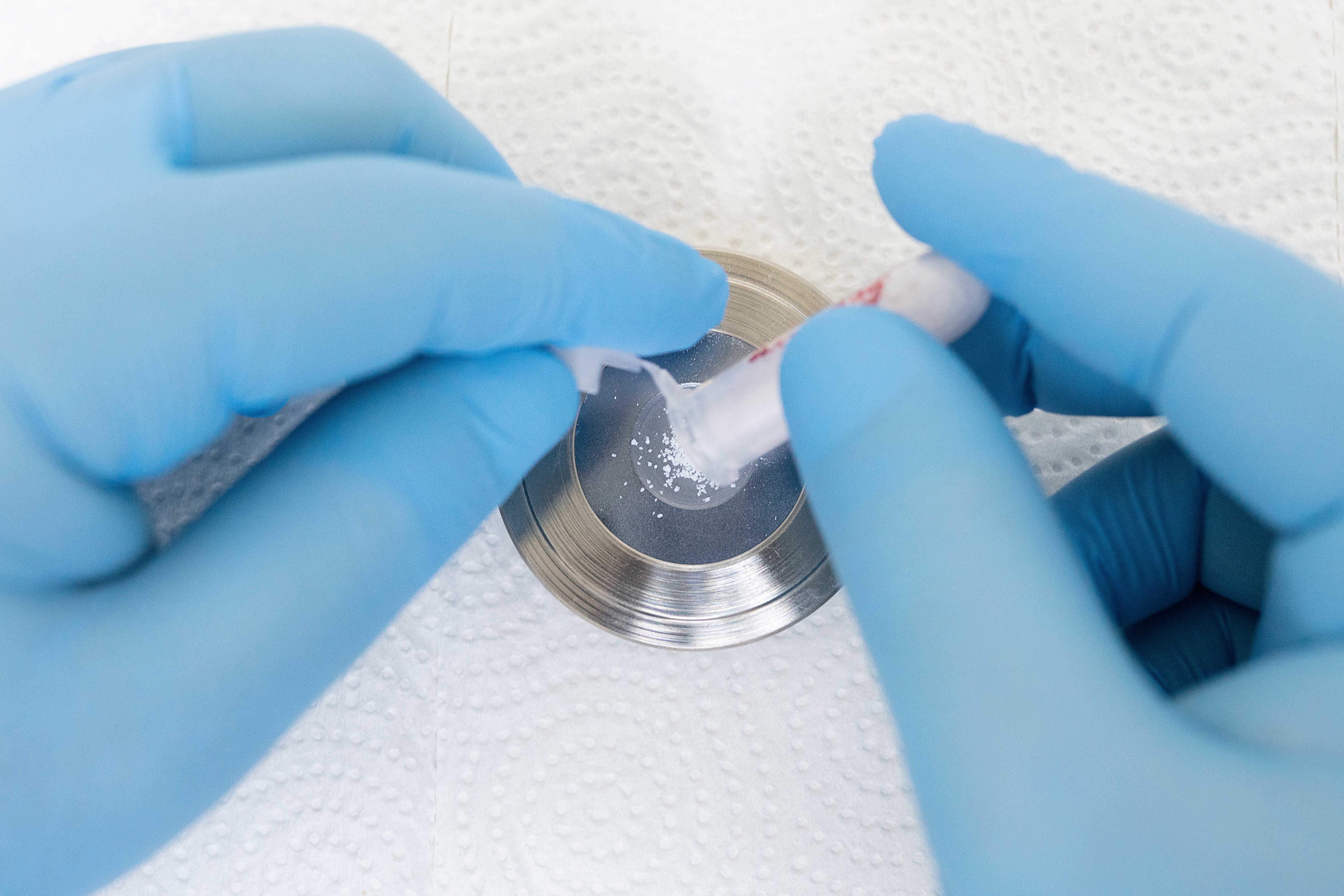 The Shimadzu IRSpirit is a compact FTIR with a footprint approximately the size of an A3
(11 × 17 in) sheet of paper. Designed to take up little space, the sample compartment of the IRSpirit is easily accessible whether installed in "landscape" or "portrait" orientation, so that even a narrow opening on a lab bench can accommodate it. The performance it provides is remarkable too, with the highest signal to noise ratio and maximum resolution in its class. These high-level specifications translate into robust results, especially considering its small footprint. Shimadzu realizes that customers need access to a wide variety of sampling accessories to get the most out of their FTIR. The sampling compartment of the IRSpirit, designed for maximum flexibility, accommodates existing Shimadzu and third party accessories such as ATR and diffuse reflectance, as well as transmission accessories such as a KBr pellet holder and demountable cells.
Analysis of Cortisone Acetate Tablets by Nexera UC SFC System
The United States Pharmacopeia (USP) monographs are widely referenced to ensure the quality of drug substances. The USP monographs offer reliable and robust methods, but some methods, especially those using normal phase HPLC, require harmful solvents. Many laboratories have desired to reduce the use of such solvents for health, safety, and cost. This application note shows an example of the analysis of cortisone acetate tablets according to the USP monograph. The original normal phase method was transferred to an SFC method with a conventional column, Shim-pack CLC-SIL, then a high-speed column, Shim-pack XR-SIL by using the Nexera UC SFC system.
Structural Analysis of Impurities in Pharmaceuticals Using Trap-Free 2D HPLC and the LCMS-9030
Management and confirmation of the type, quantity and safety of trace impurities contained in products are important points for ensuring the quality of products in a wide variety of fields e.g. in pharmaceuticals: Raw materials, final pharmaceuticals agents and generic drugs. In terms of impurities in products, known components checks are performed via the HPLC-UV method in quality control departments. Conversely, the measurement and analysis of unknown components using mass spectrometers, which provide better sensitivity and excellent specificity, based on the HPLC-UV method, are requirements in research departments.
However, it is not possible to apply the nonvolatile mobile phase condition used with HPLC as in LC/MS analysis. Accordingly, these are replaced by volatile mobile phase conditions, which is a labor-intensive process. These condition change carry significant risks regarding changes to the elution order and the omission of impurities eluted in the vicinity of main components, so very careful investigations are required.
This report introduces an example of the structural analysis. Impurities detected under nonvolatile mobile phase conditions were converted into volatile mobile phase conditions on-line using a trap free 2-dimensional HPLC and then transferred to a quadrupole time-of-flight mass spectrometer.
Testing of plastic packaging systems and their materials according to USP 661 using the TOC method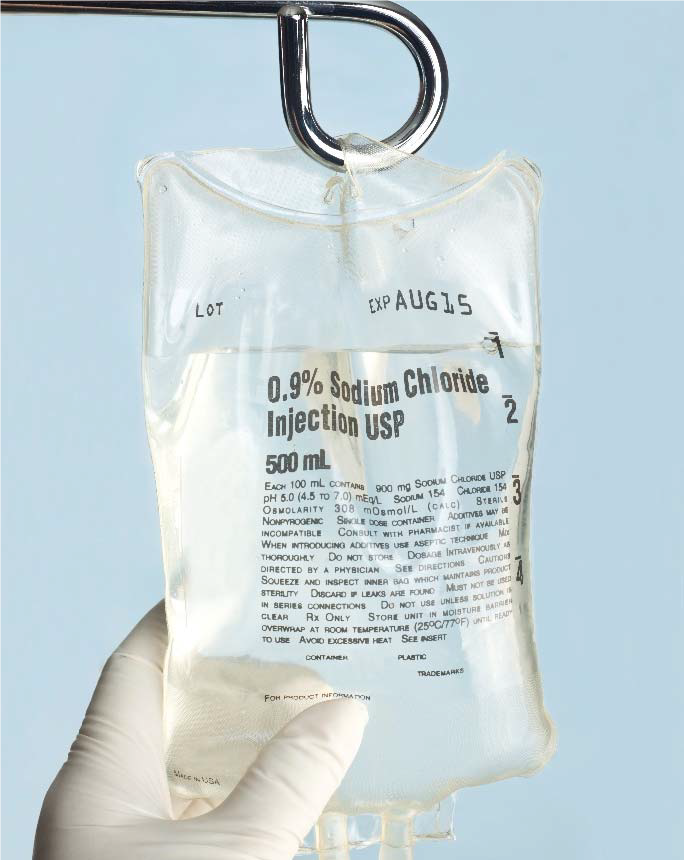 In the pharmaceutical industry plastic packaging is used in various forms – for example for intravenous gabs, bottles, cartridges or pre-filled syringes. The United States Pharmacopeia requires testing those packaging for suitability for their particular use. USP chapter 661.1 describes the characterization and testing of the individual plastics materials used to manufacture the packaging, while USP chapter 661.2 deals with required testing of the assembled packaging. Characterization takes place by identifying and determining bio-compatibility, physio-chemical characteristics and extractable metals. The parameter Total Organic Carbon (TOC) as an indicator for extractable organic material is part of the physio-chemical characteristics that must be monitored.
TOC-Determination according USP661-1_16C
TOC-Determination according USP661-2_16C
Thermal Desorption – GCMS Method for Screening Analysis of Extractables in Drug Packing Materials
Both extractables and leachables (E&L) from pharmaceutical packaging materials and products are of utmost concerns by authorities, since they may affect the efficacy, quality and safety. Many regulatory guidance documents have been established regarding E&L approach and assessment. However, details on how to perform E&L evaluation in various packaging materials and products are still under discussion and development. Extractables are defined as the compounds that can be extracted from a drug packaging under certain conditions, e.g. in solvent and/or with heating. Leachables are compounds that migrate from the drug packaging into the drug under normal storage condition. Theoretically, leachables emerge from extractables, although not all leachables are extractable in practice. Special analysis methods are needed for the detection and quantitation of extractables and leachables on pharmaceutical packaging and products.
Analysis of N-Nitrosodimethylamine (NDMA) & N-Nitrosodiethylamine (NDEA) in pharmaceutical substance by HSGCMS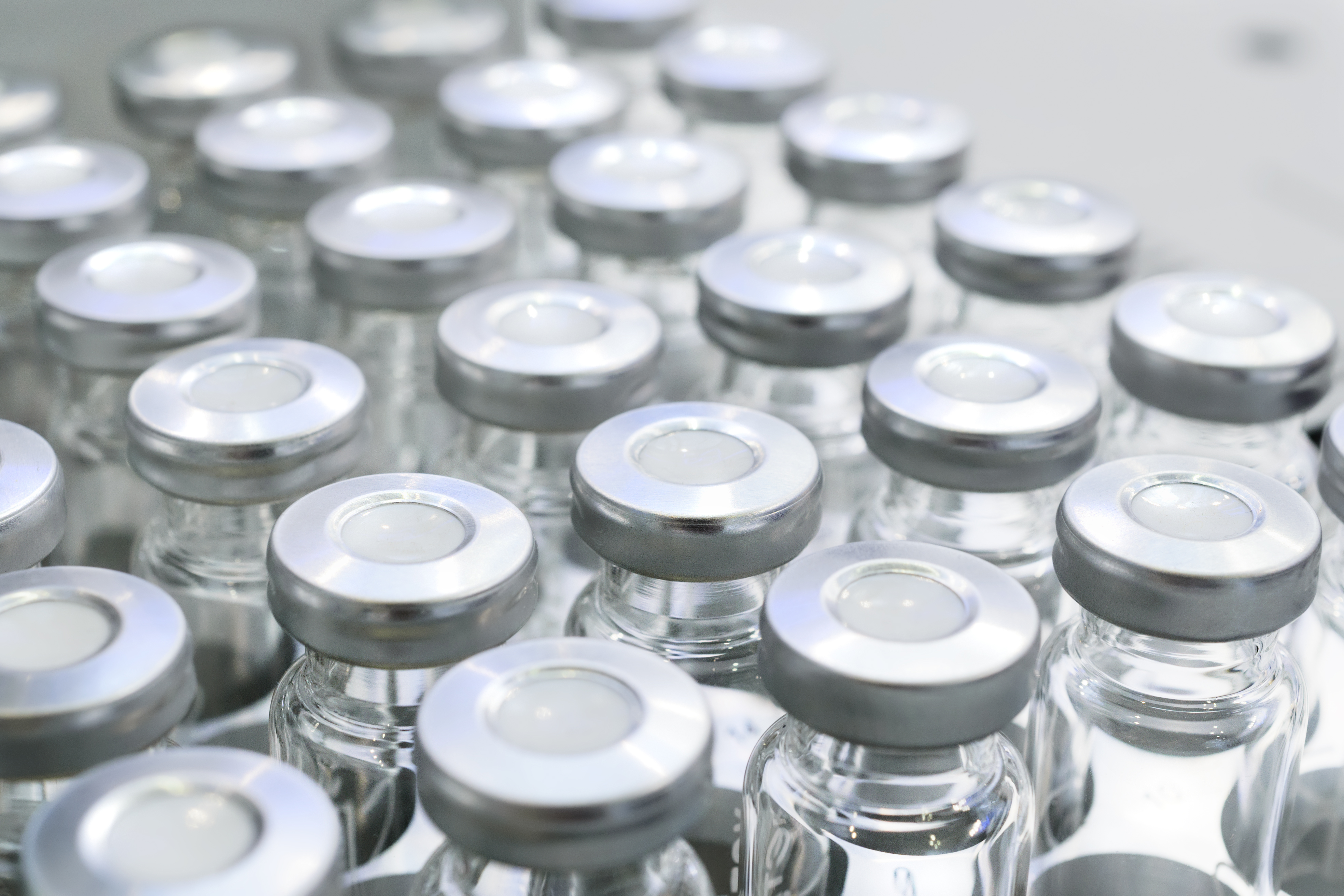 N-Nitrosodimethylamine (NDMA) & NNitrosodiethylamine (NDEA) are simplest of Dialkylnitrosamines. They are continued to be released as a by-product and contaminant from various industries and from municipal wastewater treatment plants. Major releases of NDMA, NDEA have been from the manufacture of pesticides, rubber tires, alkyl amines, and dyes. Similarly, these compounds are produced as a byproduct in the manufacturing of Active Pharmaceutical Ingredients (API's). These compounds are classified as a Group 2A carcinogen (probable human carcinogen) by the World Health Organization.
Analysis of N-Nitrosodimethylamine (NDMA) & N-Nitrosodiethylamine (NDEA) in pharmaceutical substance by HSGCMS/MS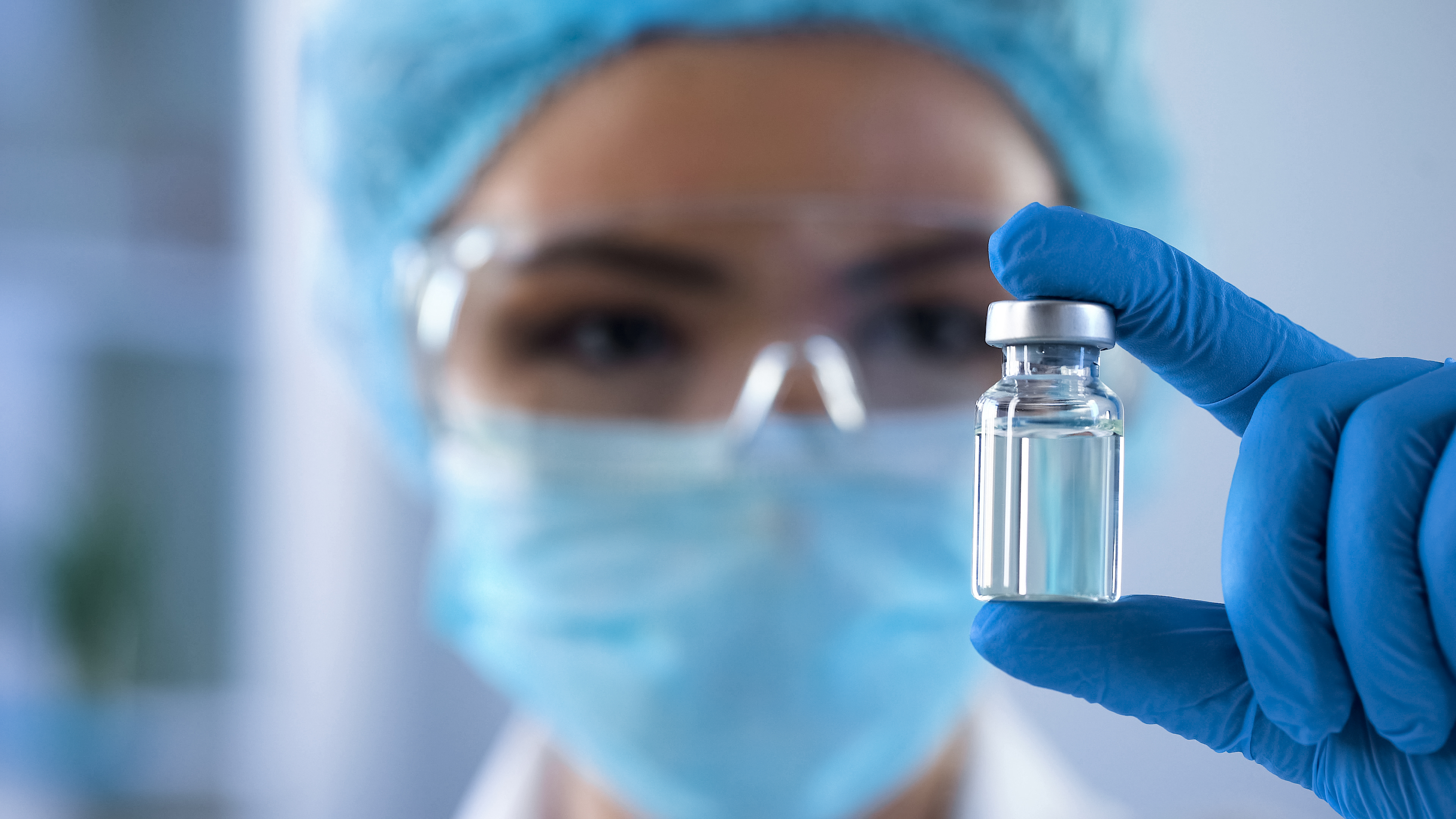 Recently some drug products were discovered to have been contaminated with NDMA & NDEA. It is believed to have been introduced into the finished products as a result of the manufacturing process of the drug substance. This contamination, was far exceeding the regulatory exposure limits specific to drug products. (…) Hence it is very essential to have a sensitive, specific, accurate, reliable & robust method by using suitable analytical technique. In this experiment the In this experiment the pharmaceutical API's namely Valsartan, Losartan & Olmesartan-Medoximil prone to contamination with NDMA and NDEA are analyzed by using developed HSGCMS/MS method.
Analysis of Potential Genotoxic Impurities in Active Pharmaceutical Ingredients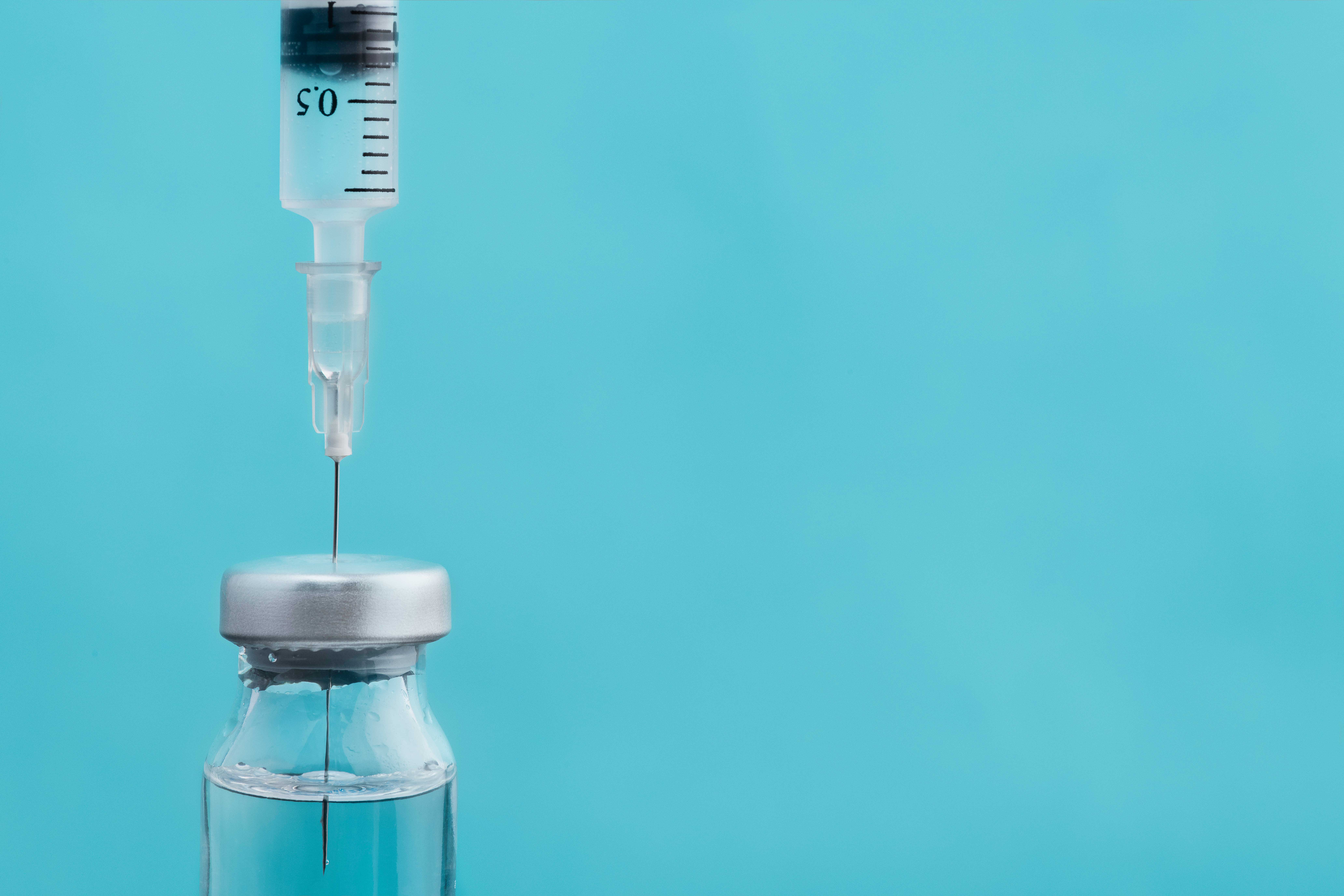 Chemicals such as methanesulfonic acid (mesylate), benzenesulfonic acid (besilate), and p-toluenesulfonic acid (tosylate) are used in the process of synthesizing active pharmaceutical ingredients. These compounds are likely to generate sulfonic acid ester as a reaction byproduct. These compounds are known as potential genotoxic impurities (PGI) and are a significant cause for concern among pharmaceutical manufacturers. This article introduces the analysis of sulfonic acid esters utilizing the GCMS-QP2010 Ultra.