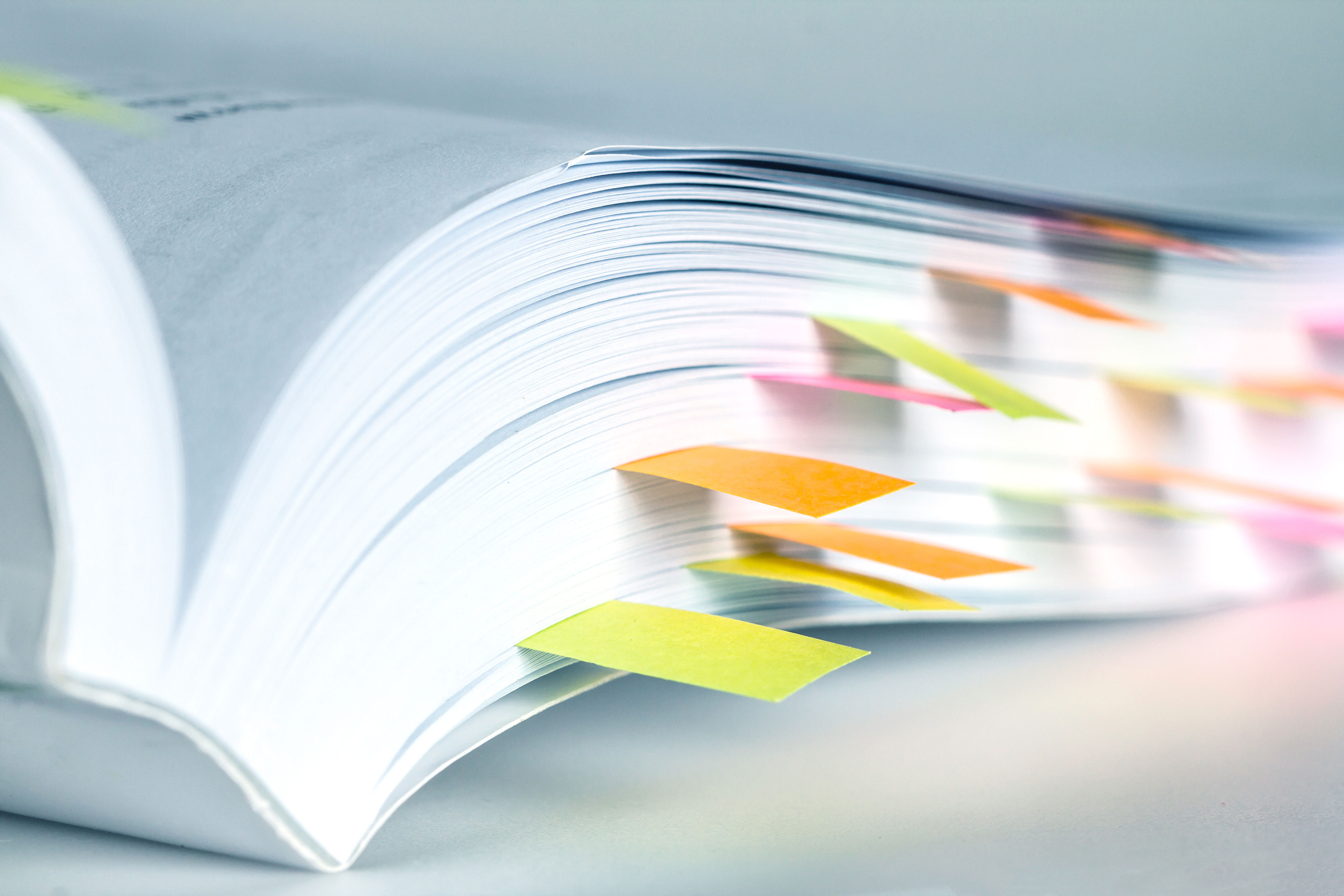 Methods and technologies using during the discovery and test processes are based on standardized methods, which are registered in international and national pharmacopeias.
Established and proved analytical methods are starting point for new drug development; their constant improvement based on new developed instrumentation and technology breakthroughs is challenging for the users and the authorities at the same time.
Nevertheless, more efficient production, higher sensitive analytical equipment, improving the safeness, reducing side effects and interactions keep being the driver for updates and enforcement of new Technologies.
Technologies for Enhanced LC and SFC Workflow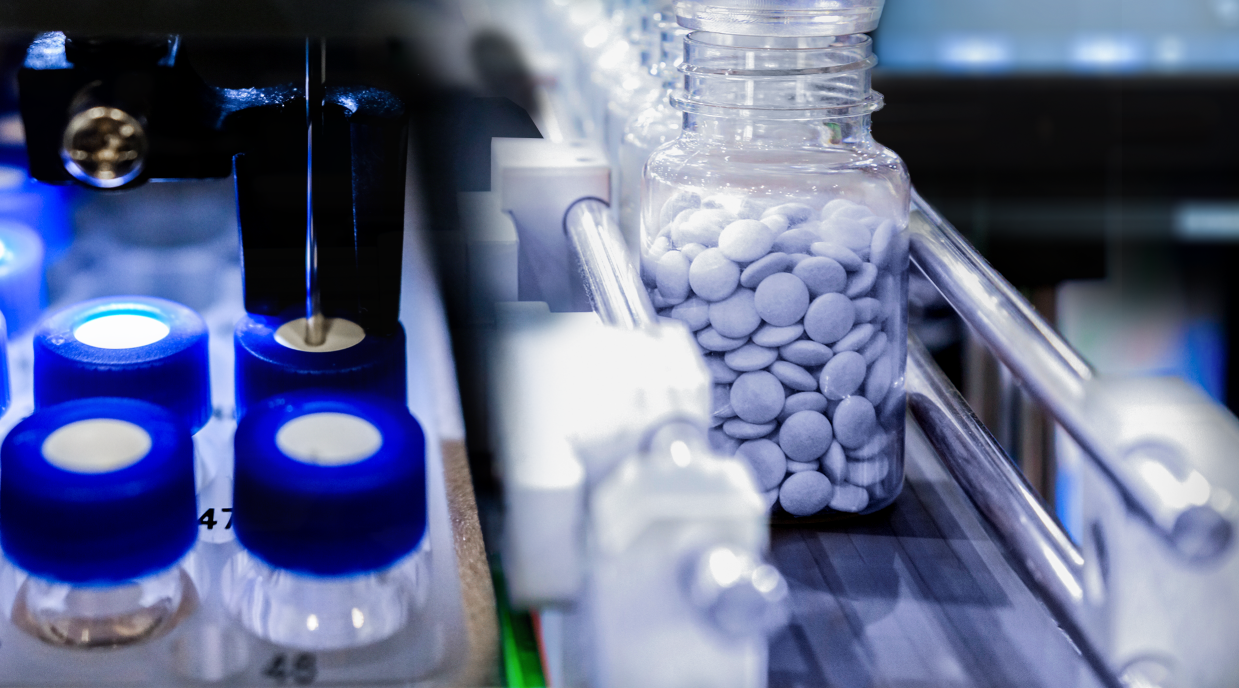 The brochure introduces the various technologies to enhance pharmaceutical workflows and processes. It demonstrated how liquid chromatography (LC) and supercritical fluid chromatography (SFC) is applied to accelerate drug development monitor production processes and ensure drug quality. Together with the use of Shimadzu's laboratory informatics products, such as LabSolutions CS and Laboratory information Management System (LIMS), it builds a strict compliance network system and protect the overall data integrity and management of the laboratory
Applications for Instrument Parameters & Validation
Instrumental Validation of UV-Visible Spectrophotometer Compliant with JP, EP and USP UV-Visible spectroscopy is adopted in the pharmacopoeia published in many countries. However, the differences of the instrumental validation items and their maximum tolerance required for a UV-visible spectrophotometer are seen among them. The newly developed UV-1900 UV-VIS spectrophotometer has the instrumental validation functions compliant with three major pharmacopoeias of Japanese Pharmacopoeia (JP), European Pharmacopoeia (EP) and United States Pharmacopeia (USP), and the instrumental validation based on them can be easily performed. The instrumental validation compliant with JP, EP and USP using the UV-1900 are described in this report.
Technical Report – Improved Linearity and Quantification Using the SPD-M40 Photodiode Array Detector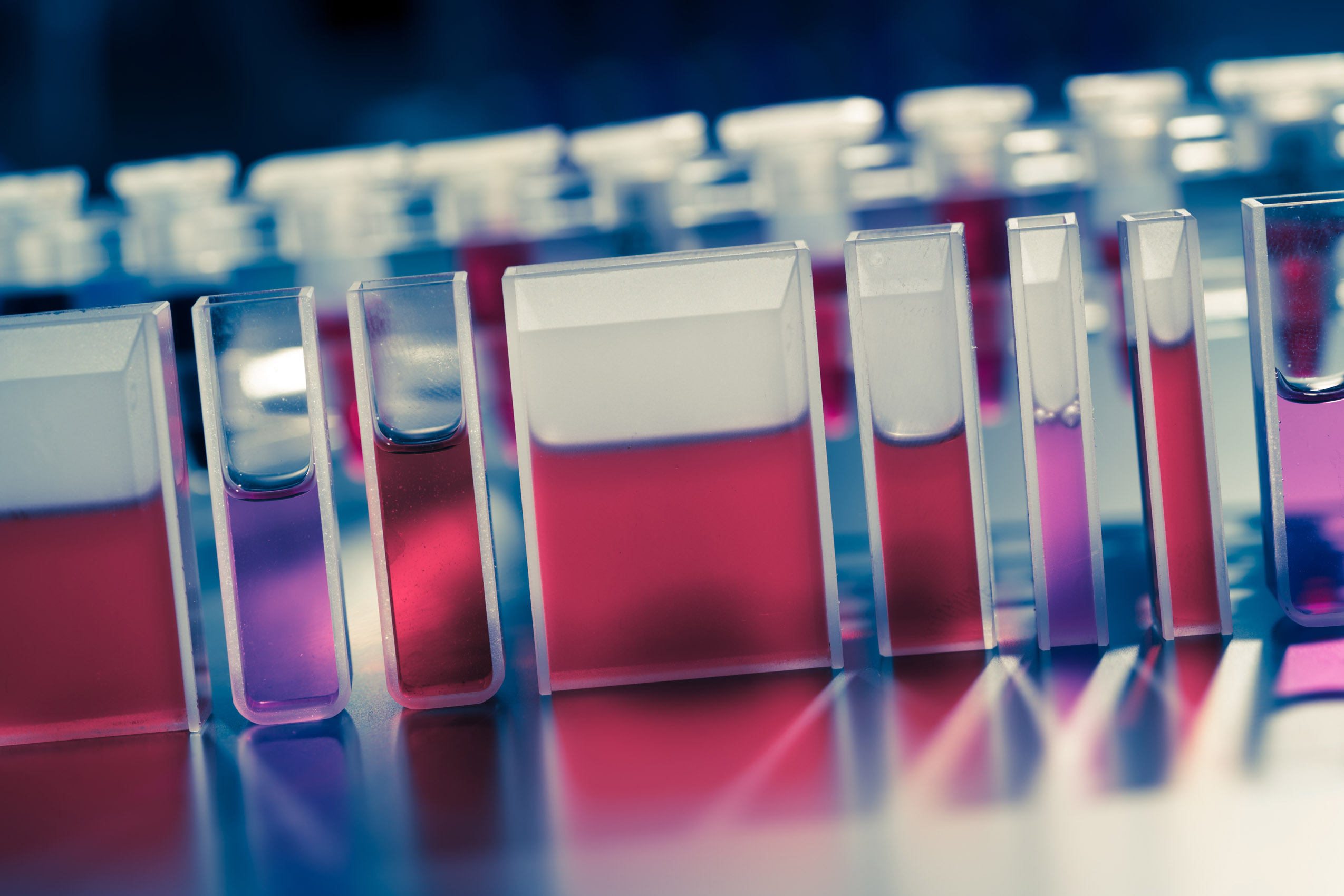 In principle, stray light generated during the UV-VIS and PDA detection process has a great influence on the linearity of the detector's response linearity. This report explains the influence of stray light upon detection and introduces the SPD-M40 photodiode array detector, which completely reduces the influence of stray light and achieves a linearity of 2.5 AU as a specification value (typical value is more than 2.5AU). Furthermore, in the low signal range, noise reduced noise has improved the detection accuracy of low concentrations, enabling the quantification of a wide concentration range. This enables simultaneous analysis and quantification of major components and impurities with different concentration ranges.
GCMS Solutions for Pharmaceuticals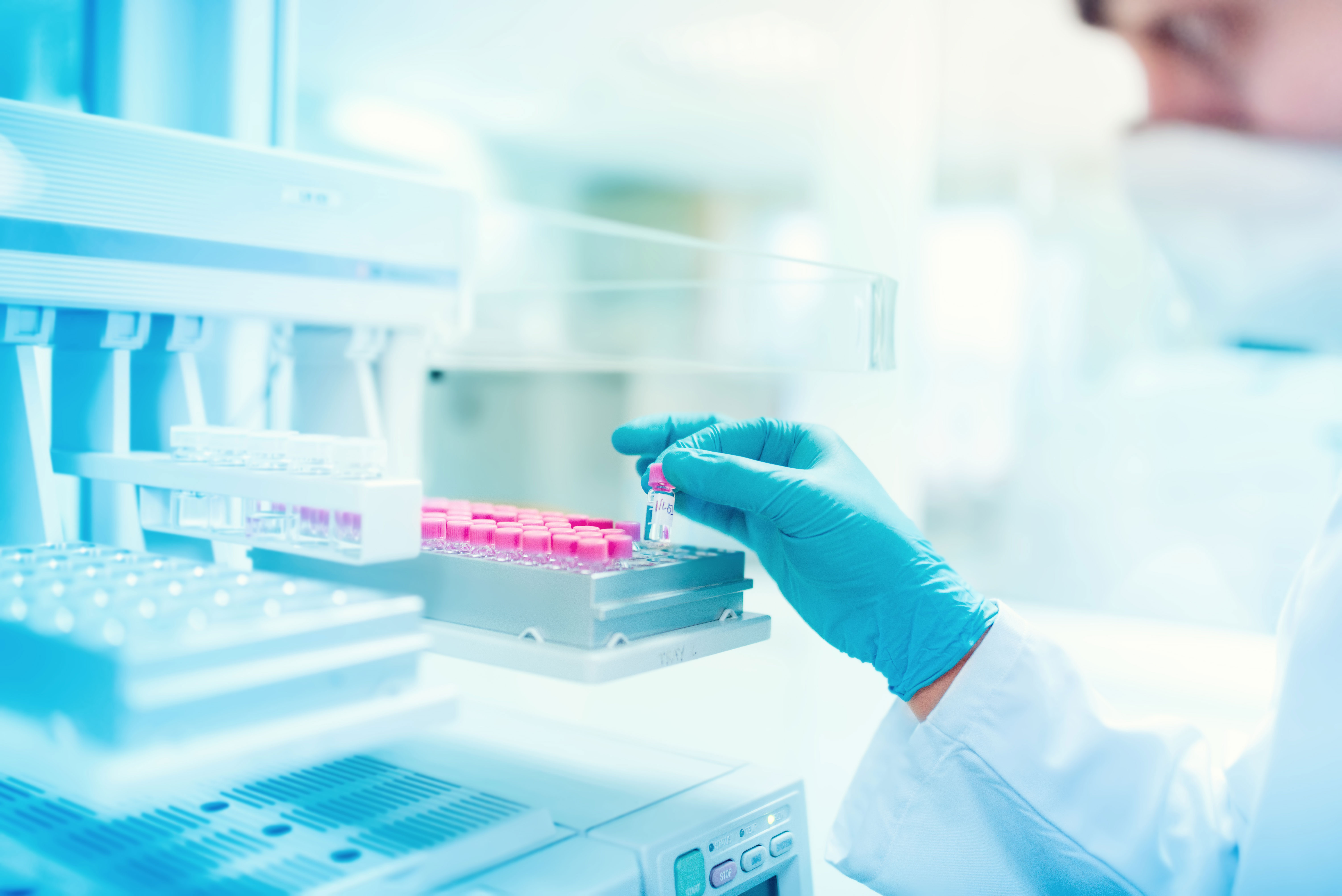 The headspace-GC (FID) method specified in the Japanese Pharmacopoeia is normally used to test for residual solvents in pharmaceuticals. However, unknown peaks not from target solvents sometimes appear during testing. GC-MS can be useful for qualitatively analyzing those peaks. Since GC-MS systems can be equipped with an FID detector, the same system can be used for both GC-MS and GC Analysis.
Applications for Residual Solvent Analysis
Analysis of Residual Solvents in Pharmaceuticals Using Headspace GC-FID/MS Detector Splitting System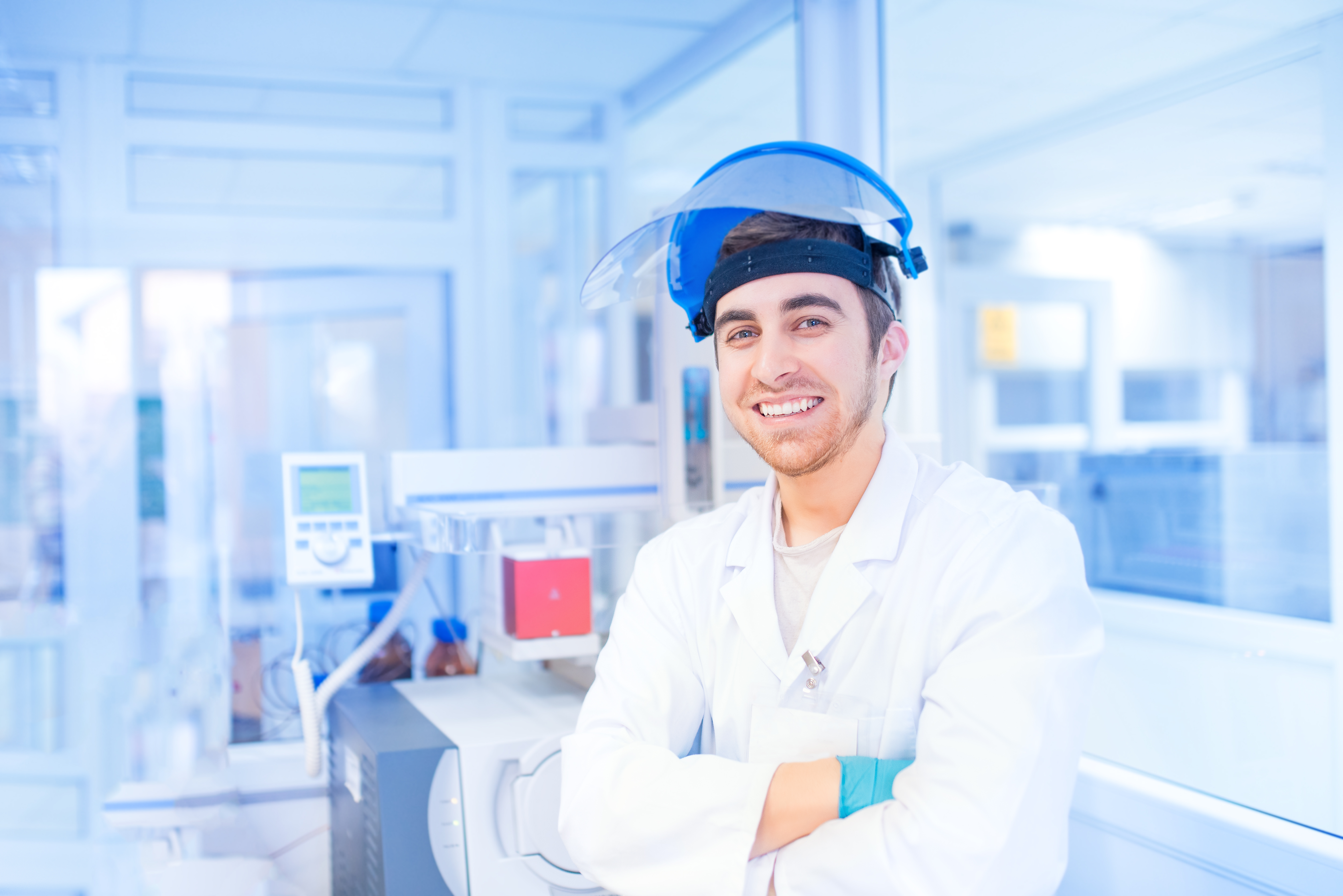 Headspace gas chromatography with flame ionization detection (GC-FID) is often used for residual solvent testing of pharmaceuticals, though the qualitative power of this method is not particularly high. Because gas chromatography mass spectrometry (GC/MS) utilizes MS to perform qualitative analysis based on mass spectra, GC/MS can be used to estimate and identify individual peaks detected in the expected vicinity of a target solvent as well as other unknown peaks.
We describe an example of residual solvent test of a pharmaceutical using a detector splitting system that simultaneously obtains FID and MS data in a single measurement.
Analysis of Residual Solvents in Pharmaceuticals - An Analysis Method for Class 2 Solvents (Water- Soluble Samples) Unsuited to Headspace GC Methods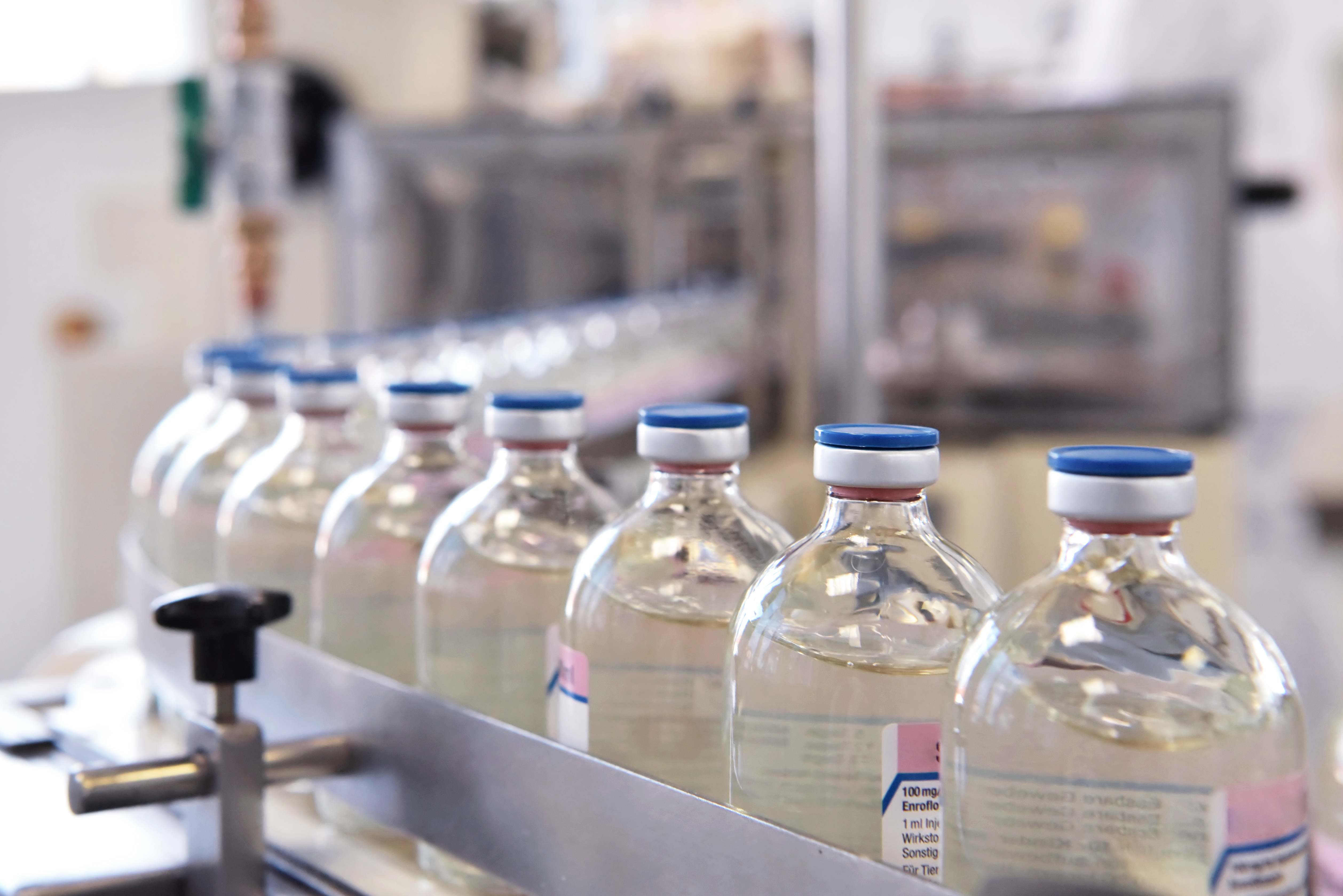 Testing methods for residual solvents in pharmaceuticals are defined in the Japanese Pharmacopoeia Seventeenth Edition and USP (U.S. Pharmacopeia), General Chapters <467> Residual Solvents. While these testing methods mainly describe the detailed testing procedures for Class 1 and Class 2 residual solvents using headspace GC methods, there is no mention of testing methods for solvents possibly used in the testing of compounds and water-insoluble pharmaceuticals, which are unsuited to headspace analysis.
Using GCMS to Test for Residual Solvents in Pharmaceuticals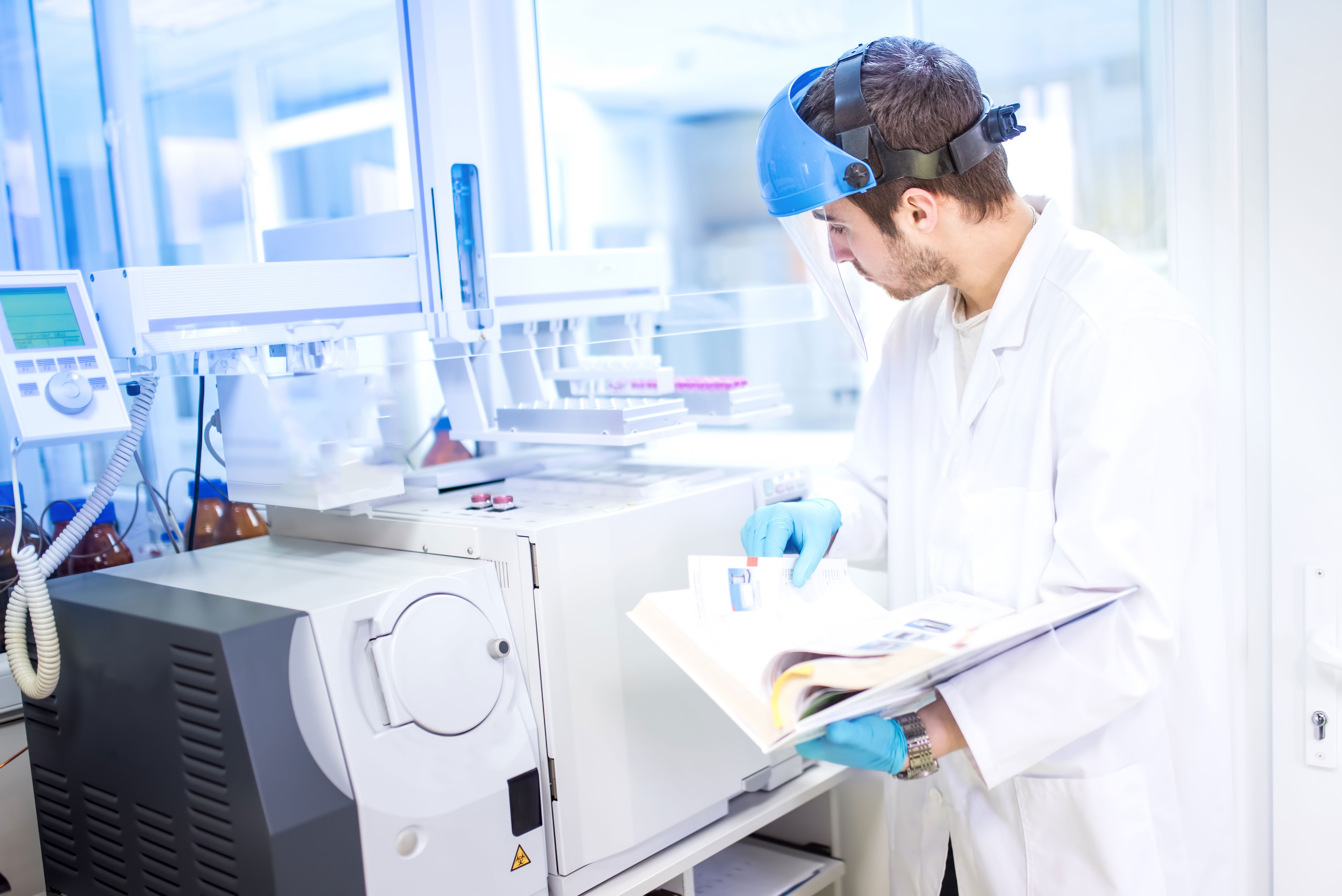 The HS-GC-FID method is used to test for residual solvents in pharmaceuticals, but GC-MS is useful for identifying peaks in close proximity or for qualifying unknown peaks. However, to qualify peaks detected by GC-FID using GC-MS requires matching chromatogram patterns. The advanced flow controller (AFC) in GC-2010 Plus systems includes constant linear velocity control as standard functionality. This allows achieving similar retention time and separation patterns in GC-FID and GC-MS chromatograms by specifying the same linear velocity setting, provided the columns are identical or columns with the same phase ratio are used.
Analysis of Pharmaceutical Water
Quality control of pharmaceutical water using the TOC method according to EP 2.2.44 and USP 643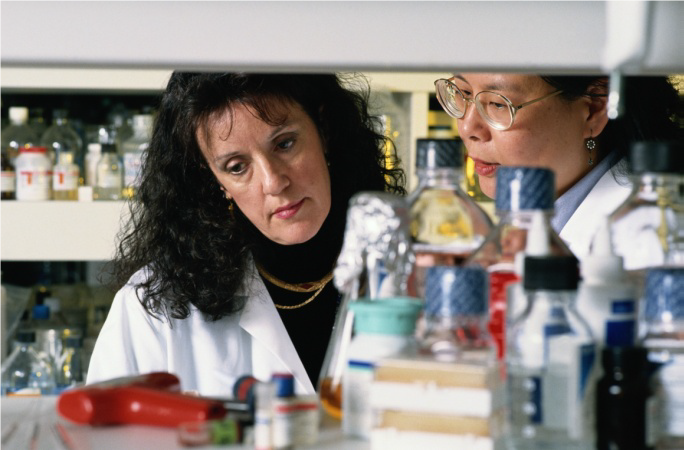 Water is one of the key substances in the production of pharmaceuticals, with various grades of quality being required depending on the different pharmaceutical uses. Considerable effort is devoted to the maintenance of water purifications systems and the control of water purity. Both the United States and European Pharmacopoeia have incorporated the Total Organic Carbon (TOC) parameter as an effective process control parameter for water purification and distribution systems, as well as for the packaging of water. The requirements of USP <643> are consistent with EP 2.2.44 in instrument specifications and the need of regular system suitability testing. However, while according to EP the controlled water shall not exceed a concentration of 0,5 mg/L carbon, USP does further distinguish between "bulk water" (0,5 mg/L) and "sterile water" (max. 8.0 mg/L).
Applications for Cleaning Validation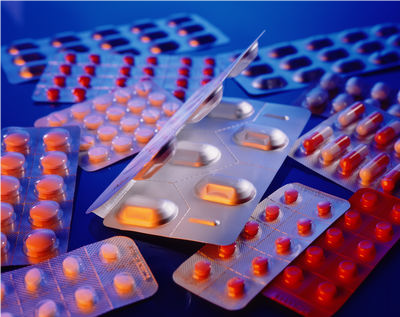 When manufacturing pharmaceuticals, highest purity and careful handling of substances and active ingredients are essential and thereby contributing to patient safety. To comply with key regulatory requirements, documented evidence is required that demonstrates an approved cleaning process consistently reduces contaminants and residues on product contact surfaces of manufacturing equipment to acceptable levels for the processing of pharmaceuticals. To determine quickly whether the concentration of active substances and residues of cleaning agents and auxiliary substances is low enough after cleaning, the sum parameter TOC can be applied.
TOC determination in cleaning validation – final rinse
TOC –Determination in cleaning validation - swab method
Application of Online SFE-SFC-PDA for Cleaning Validation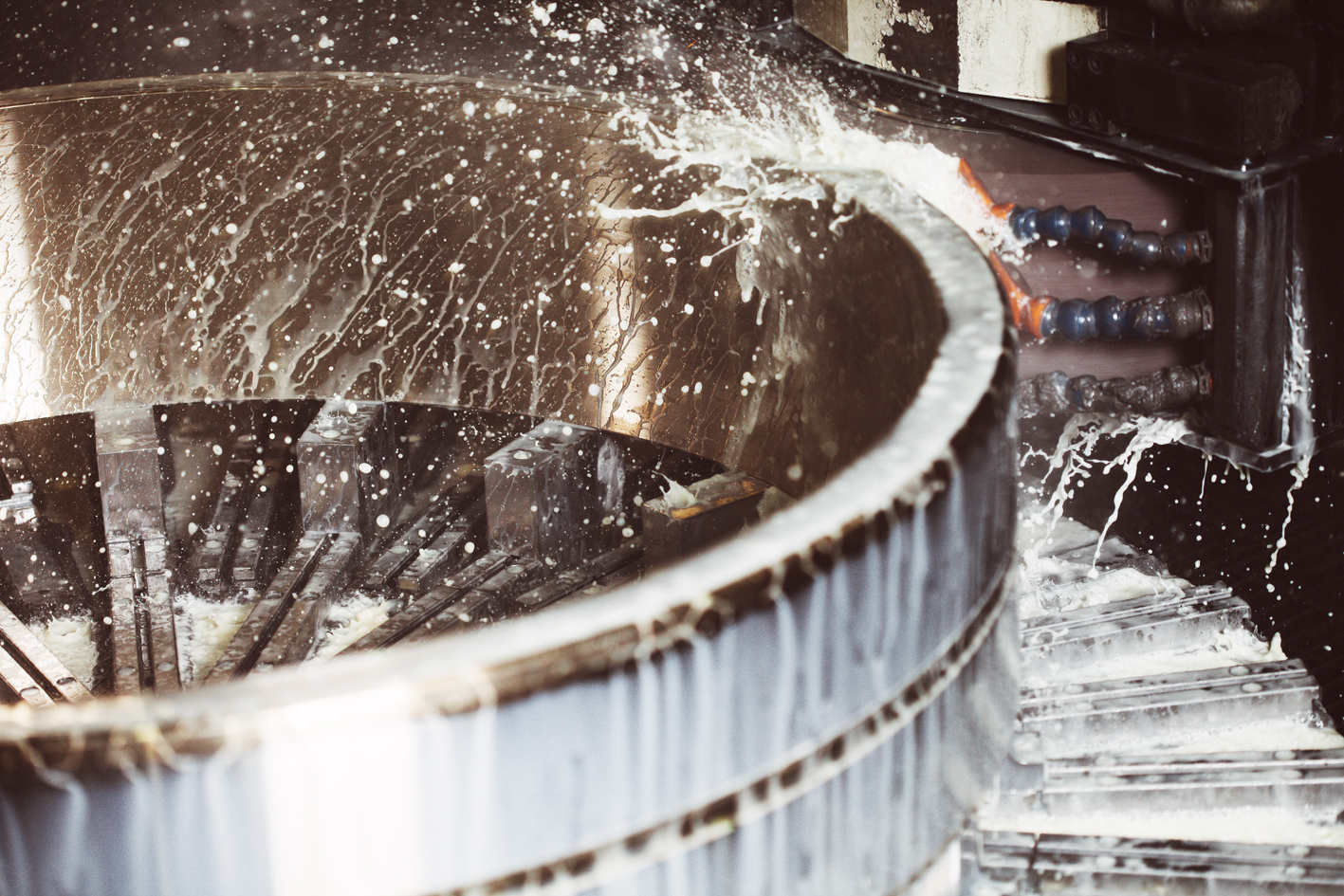 Cleaning validation is a process step that is extremely important for ensuring high quality and safety at pharmaceutical manufacturing sites. Cloth used for surface wiping, called a swab, is used to wipe a given part of a piece of manufacturing equipment, and analysis of the wiped area of the swab is performed by using high-performance liquid chromatography (HPLC) or a total organic carbon analysis (TOC). Evaluations using HPLC have been increasingly used in recent years because HPLC enables determination of individual compounds. Prior to analysis, an extraction procedure must be performed on the swab. Using supercritical fluid extraction (SFE) as the pretreatment method allows for simple and quick target component extraction. Using supercritical fluid chromatography (SFC) after SFE also means that analysis results can be obtained simply by preparing the sample for SFE, which unifies the work flow from pretreatment to analysis. This article describes the process of column selection using the Nexera-UC Chiral Screening System as the first step in analysis of the target compound alkylbenzenesulfonate.
Applications for Methods according to international Standards
The following method are just examples. For specific question please use the contact information.
Analysis of Omeprazole by "i-Series" for USP and JP Methods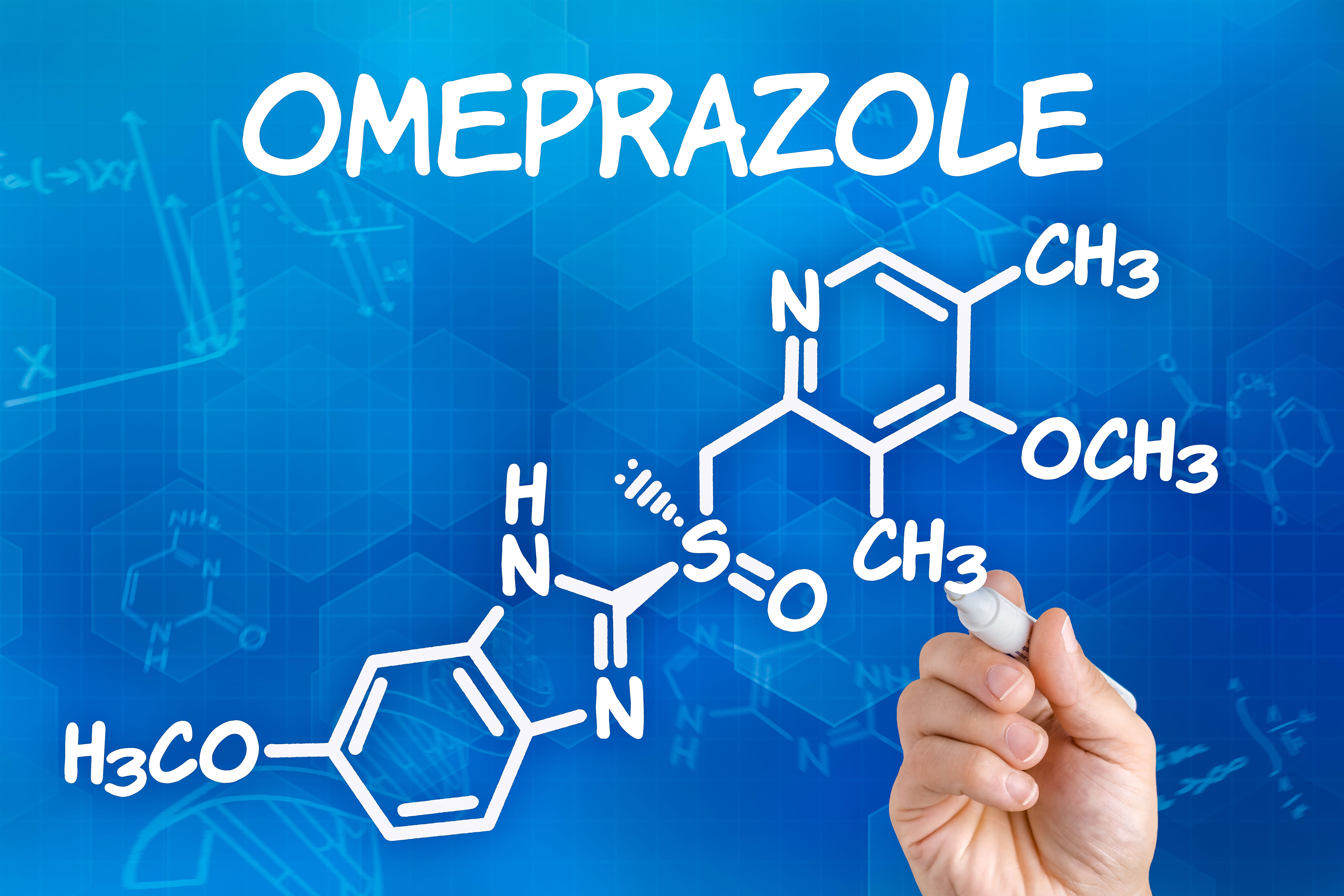 Omeprazole, a drug that effectively suppresses the excessive secretion of gastric acid, is often used for the treatment of gastric ulcer and duodenal ulcer, in addition to the treatment of reflux esophagitis. Acting as a Proton Pump Inhibitor (PPI), omeprazole is included in the WHO Model List of Essential Medicine and considered an important component of basic medical care. This Application News introduces an example of analysis of omeprazole in accordance with the Japanese Pharmacopoeia (JP) and the United States Pharmacopeia (USP). Also presented here is an example of analysis that can be completed in a significantly shorter time than that described in the USP General Chapter 621 Chromatography.
Analysis of Meloxicam in Accordance with the United States Pharmacopoeia
by NexeraTM XR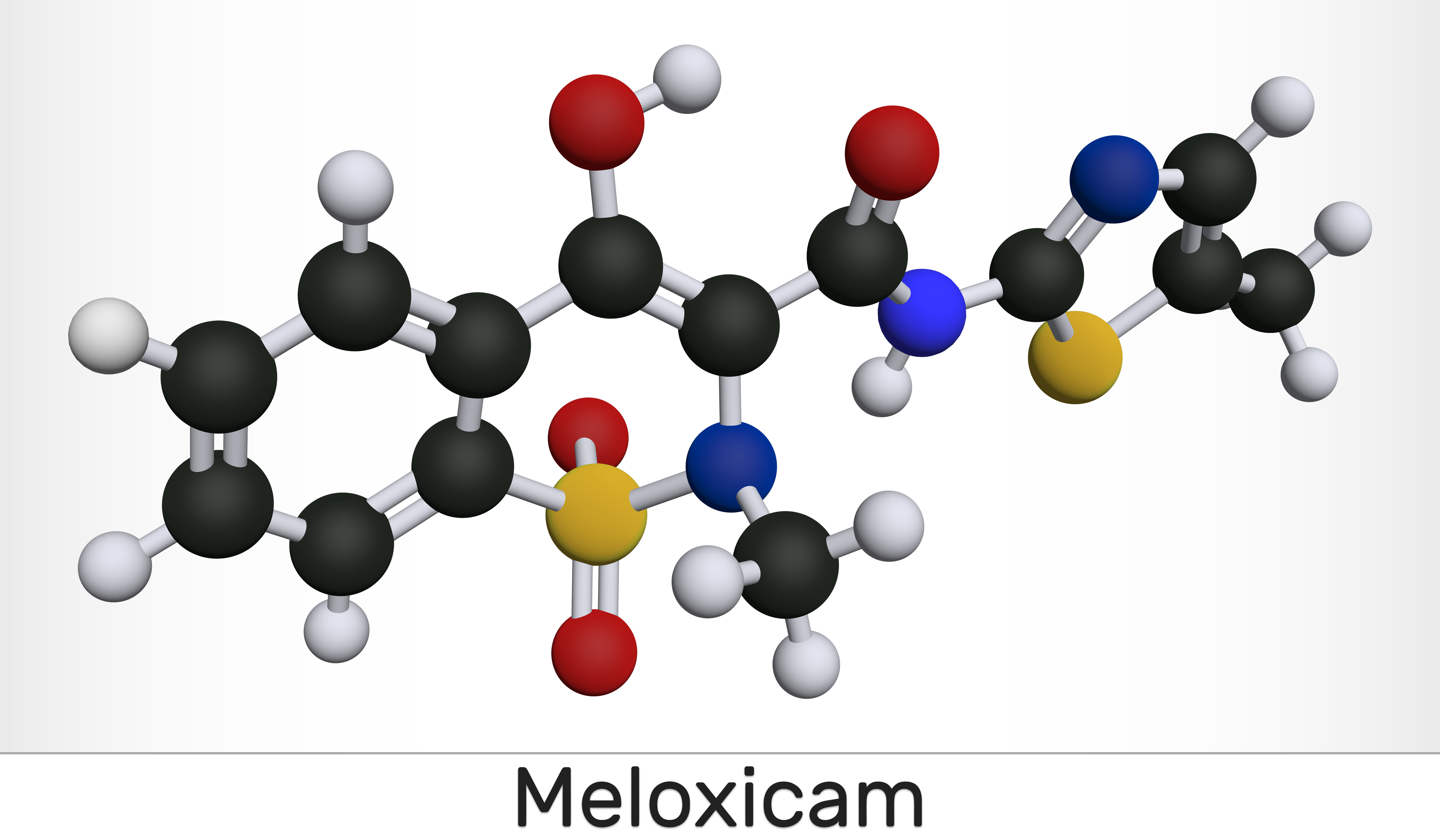 Meloxicam, inhibits the biosynthesis of prostaglandin, is utilized as an anti-inflammatory and analgesic for arthritis. In the United States Pharmacopoeia (USP), the HPLC method using a UV-Vis absorbance detector is adopted as the test method for meloxicam. This article introduces an example of the analysis of meloxicam in accordance with the USP by Nexera XR, and compatibility with Prominence™ series using ACTO (Analytical Condition Transfer and Optimization) function.
High Speed Analysis of Topiramate in accordance with chapter 621 in USP 39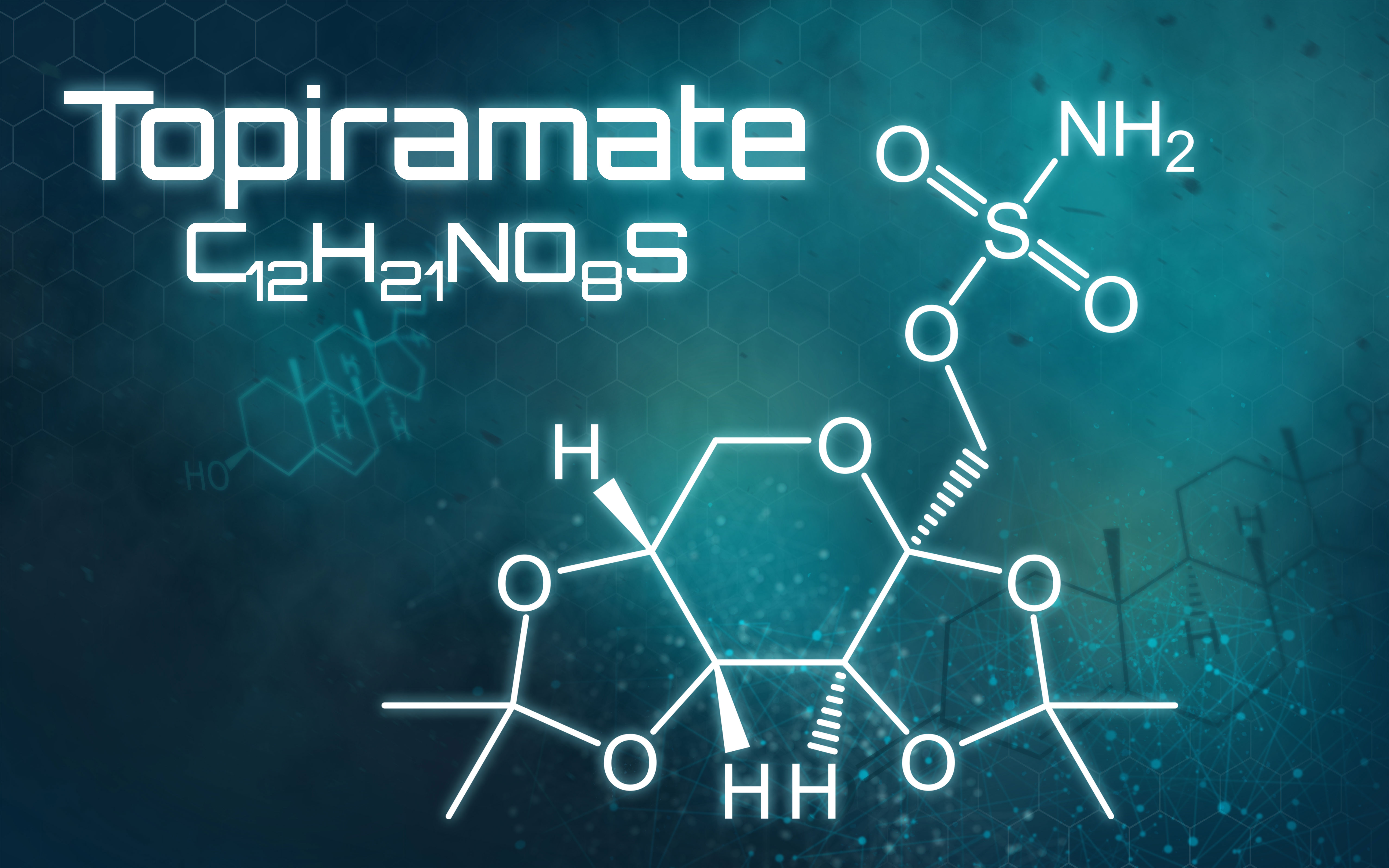 High throughput analysis has been advanced dramatically in recent years with the increasing necessity to improve productivity and operational efficiency. Especially HPLC has also been in the spotlight thanks to significant advances in ultra-high-speed analysis technology, in particular ultra-high performance LC and micro-particle column packing material. The recently revised General Chapter 621 of the United States Pharmacopoeia (USP 621) now permits a degree of adjustment of HPLC and GC parameters, specifically aimed to satisfy the requirements of system suitability. Taken account of USP 621, this Application News introduces an example of isocratic analysis of Topiramate monograph in accordance with USP and still fulfilling the allowable adjustment criteria. Topiramate is an antiepileptic and anticonvulsant drug. An example of analysis that can be completed in a significantly shorter time than that described in the USP General Chapter 621 is presented here.
Validation of quantitative method for determination of elemental impurities in pharmaceutical products following USP 232/233 on ICPMS-2030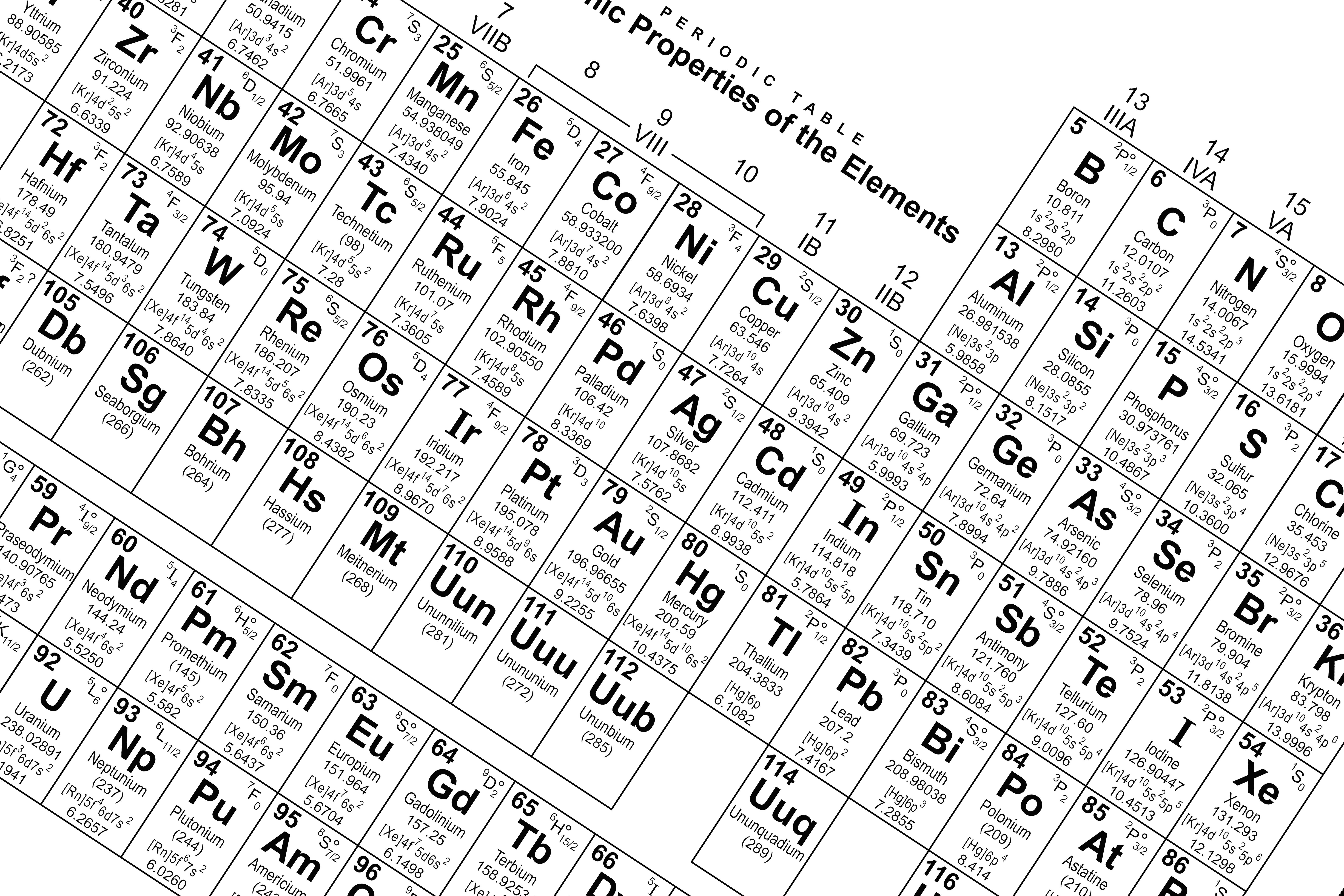 The 24 elemental impurities defined in USO 232 in three generic drug products were quantitatively determined on ICPMS-2030. A simple ICP-MS method that employs a single collision mode for all targeted elements is optimized and used. The sample preparation and method validation follow the USP 233 procedure strictly including both limit procedures and quantitative procedures.