Meet Shimadzu at PHARMAP, Booth #7
Shimadzu is one of the world leaders in analytical and measuring instrumentation.
The company's instrumentation and solutions are wide used in industry, control laboratories and in research and development. With regards to pharmaceutical industry, we are offering Chromatography, Spectroscopy and Mass Spectrometry for use in research and development and quality control, as well as TOC analysers for water and wastewater control, non-destructive element analysis and universal testing devices for use in various configurations for physical testing
Product Lineup
Please contact us during the conference to get more information for the following instruments: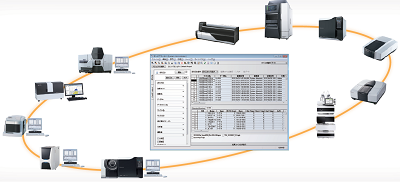 Informatics
All mentioned equipment is control by our LabSolutions Laboratory network software to ensure data integrity and compliance.
Analysis Data System Compliant with ER/ES Regulations Progress Configuration of LabSolutions System; LabSolutions features an innovative operating environment and provides complete data management to ensure secure information in networked laboratories.
Material
Advanced i-Series: The i-volution in HPLC analysis continues