Shimadzu ponúka celý rad prvotriednych testovacích strojov na splnenie požiadaviek výskumu a vývoja pri vývoji bezpečnejších a kvalitnejších materiálov a výrobkov. Univerzálne testery a testery ťahu sérieAG-X plus, AGS-X; stolné testery série EZ Test, testery kapilárneho prietoku a trvácnosti a množstvo mikrotvrdomerov série DUH-211, voľba je len na Vás.
V kombinácii s výberom príslušenstva spoločnosti Shimadzu vrátane úchytov, extenzometrov a prípravkov a voliteľným softvérom Trapezium Software kompatibilným s Windows®, ktorý poskytuje zjednodušenú obsluhu pomocou sprievodcov a popredného navigačného systému v tomto odbore, Vám spoločnosť Shimadzu môže poskytnúť riešenie pre akékoľvek prostredie alebo aplikáciu.
Brochure CFRP Analysis, Testing and Inspection Evaluation Instruments

Stiahnuť PDF


These brochures may contain references to products that are not available in your country. Please contact us to check the availability of these products in your country.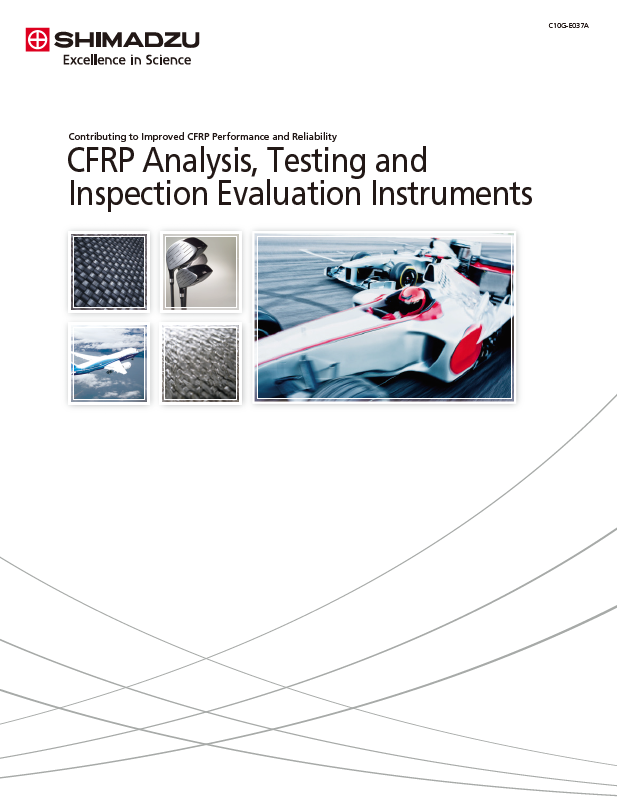 Produktová línia
Balíčky systémových riešení