Taking responsibility for people and the environment is a key issue for Shimadzu. This is why we have started various projects benefitting needy individuals and institutions, while also giving our colleagues a platform for personal social engagement.
Wishing Tree 2022
In 2022, we once again chose to support the organisation Immersatt and its projects to help people in need. This year, we fulfilled the wishes of several girls' residential groups in the north of Duisburg. In addition, we raised money which was used to donate packed lunches for children in need. Our employees also had the opportunity to donate animal food for the non-profit organisation Tiertafel Duisburg.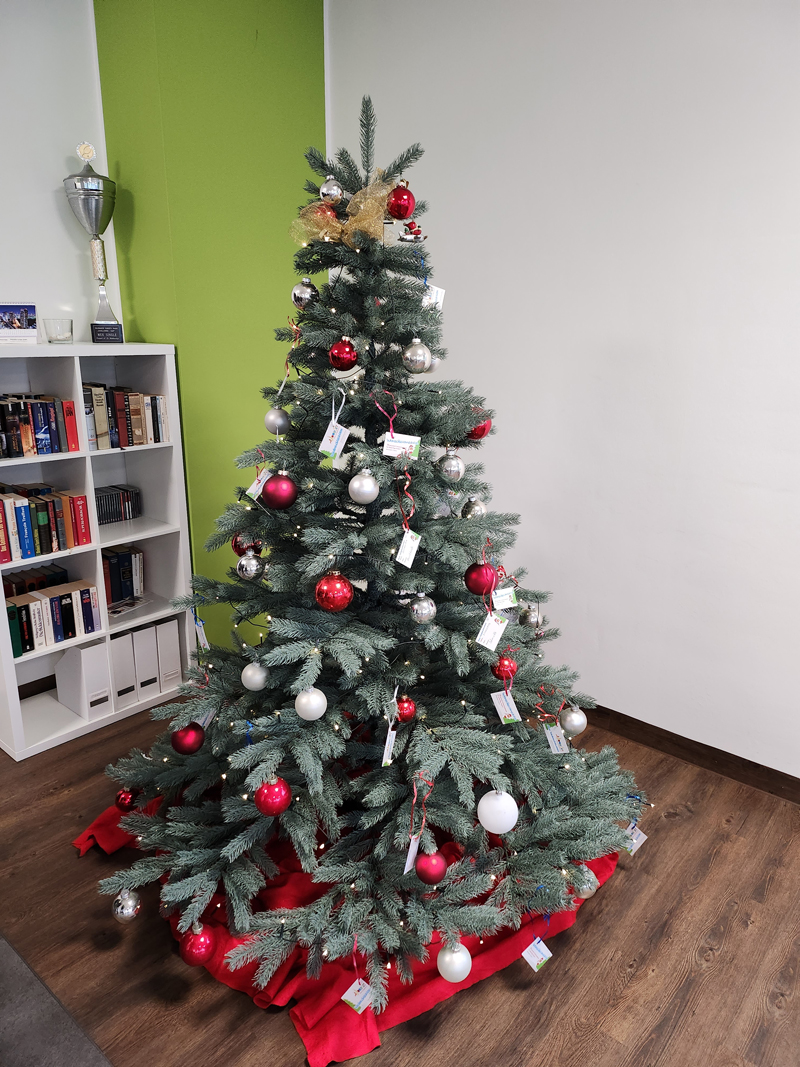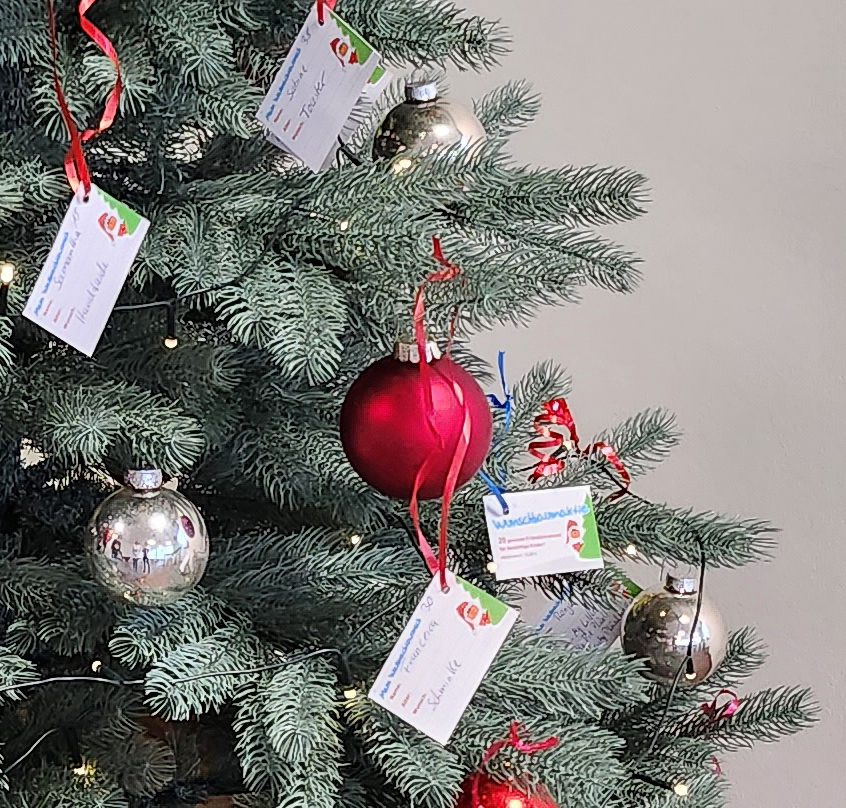 Wishing Tree 2020
2020 was a difficult year for all of us, during which we were also unable to hold our popular Social Day. We also had to rethink Christmas, as the implementation of our wishing tree was unfortunately not possible with the restrictions in place. Immersatt, the children's and youth table in Duisburg, with which we have been working since 2017, had big worries of its own. And so we decided to support only 2 social projects. In fact, this year it was really about the most necessary: food for people in need.
Besides Immersatt, we also supported the Herzenswärme association, which takes care of the homeless in our city. The voluntary private persons of Herzenswärme cook 2x a week for homeless and needy people. Both associations were supported with a donation of 2000 €. This came directly from Shimadzu Deutschland GmbH as well as Shimadzu Europa GmbH. Our employees participated, in the form of monetary donations and food donations.
Wishing Tree 2019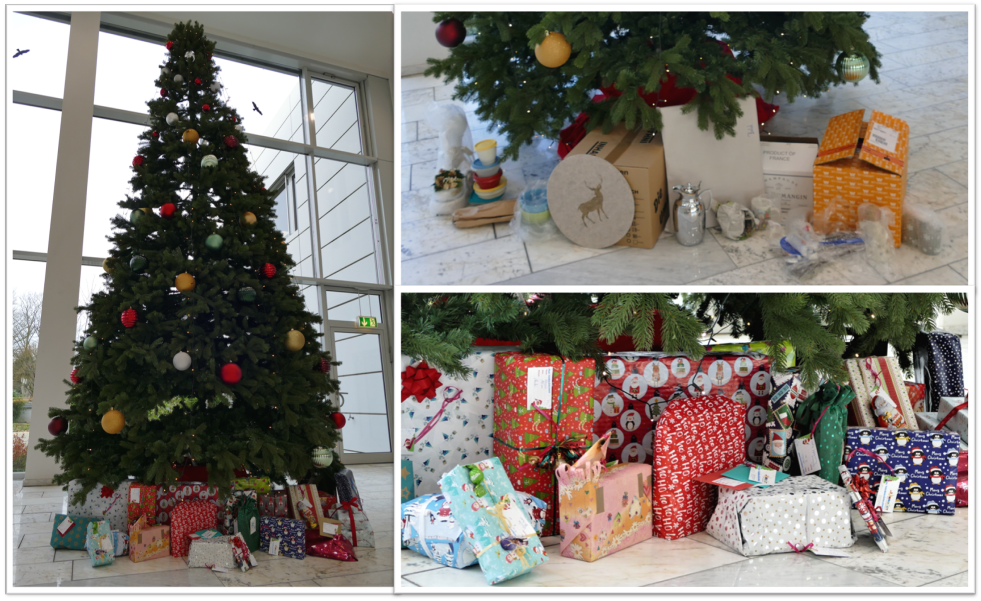 In addition to children's wishes, we also started Christmas 2019 for the first time with an in-kind donation campaign for another non-profit organization.

All Shimadzu employees collected well-preserved decoration / furnishing items for the Wohnkonzepte für Frauen, a concept of the Diakoniewerk Duisburg. This facility is a special offer for single homeless women. The women are supported in coming to terms with their situation and learning or developing the necessary skills to lead a self-reliant life. With our donations, we helped make the facility's apartments inviting and homey.
Wishing Tree 2015
In 2015, our colleagues supported Santa Claus in the 'Angertaler Street Youth Center'. There, children and young people between 6 and 21 years of age can do their homework in a quiet environment, play pool, table football, darts and soccer, dance, do arts & crafts, bake, surf the internet, play board games and meet friends. 54 children and youngsters took part in the Wish Tree project and made colorful Christmas cards on which they wrote their Christmas wishes. These were diligently being delivered by Shimadzu's helpers to Santa Claus. The presents were finally handed out by Shimadzu employees out during the Christmas party at the youth center, accompanied by dance performances of the children and the joint singing of Christmas carols.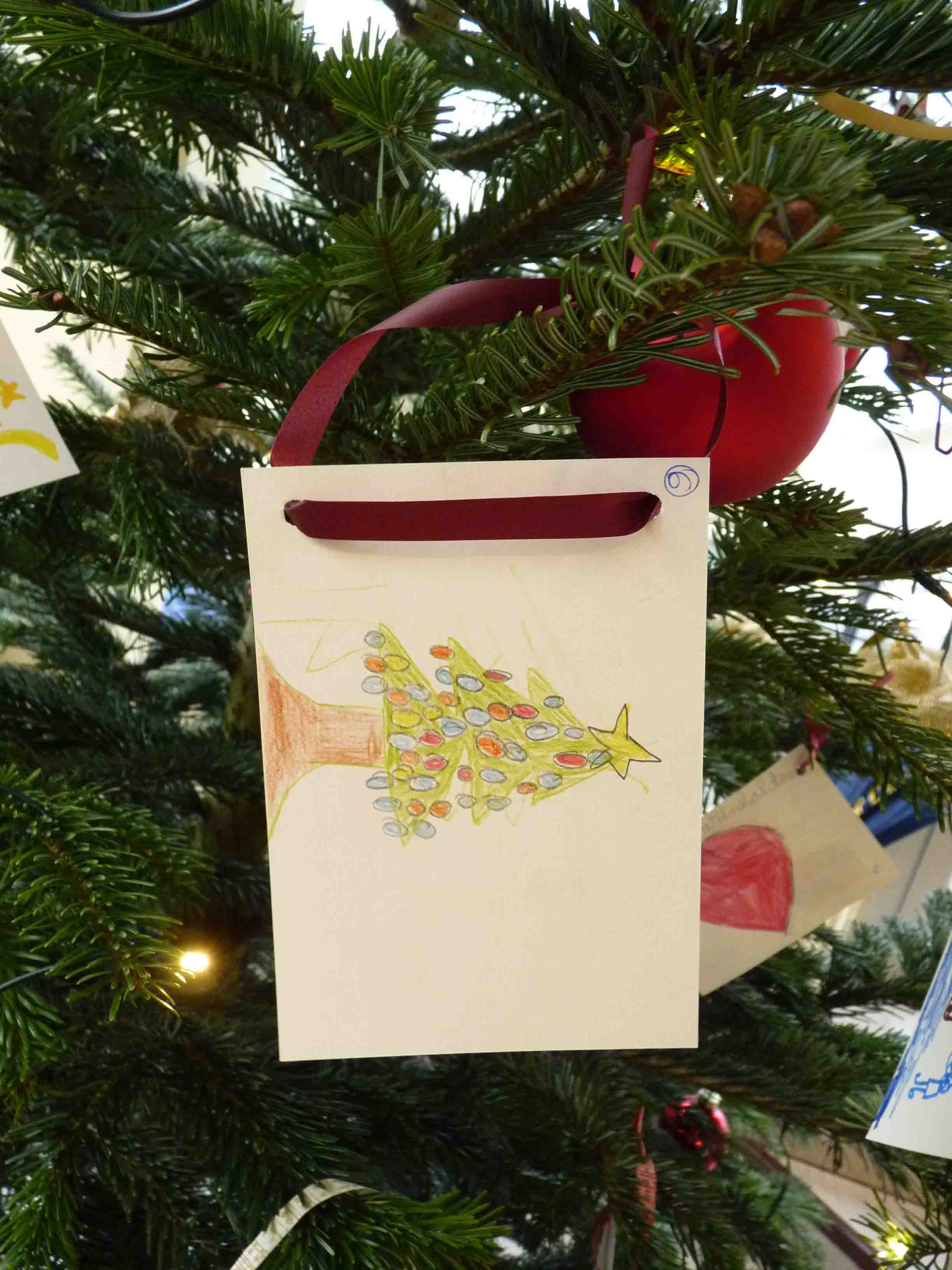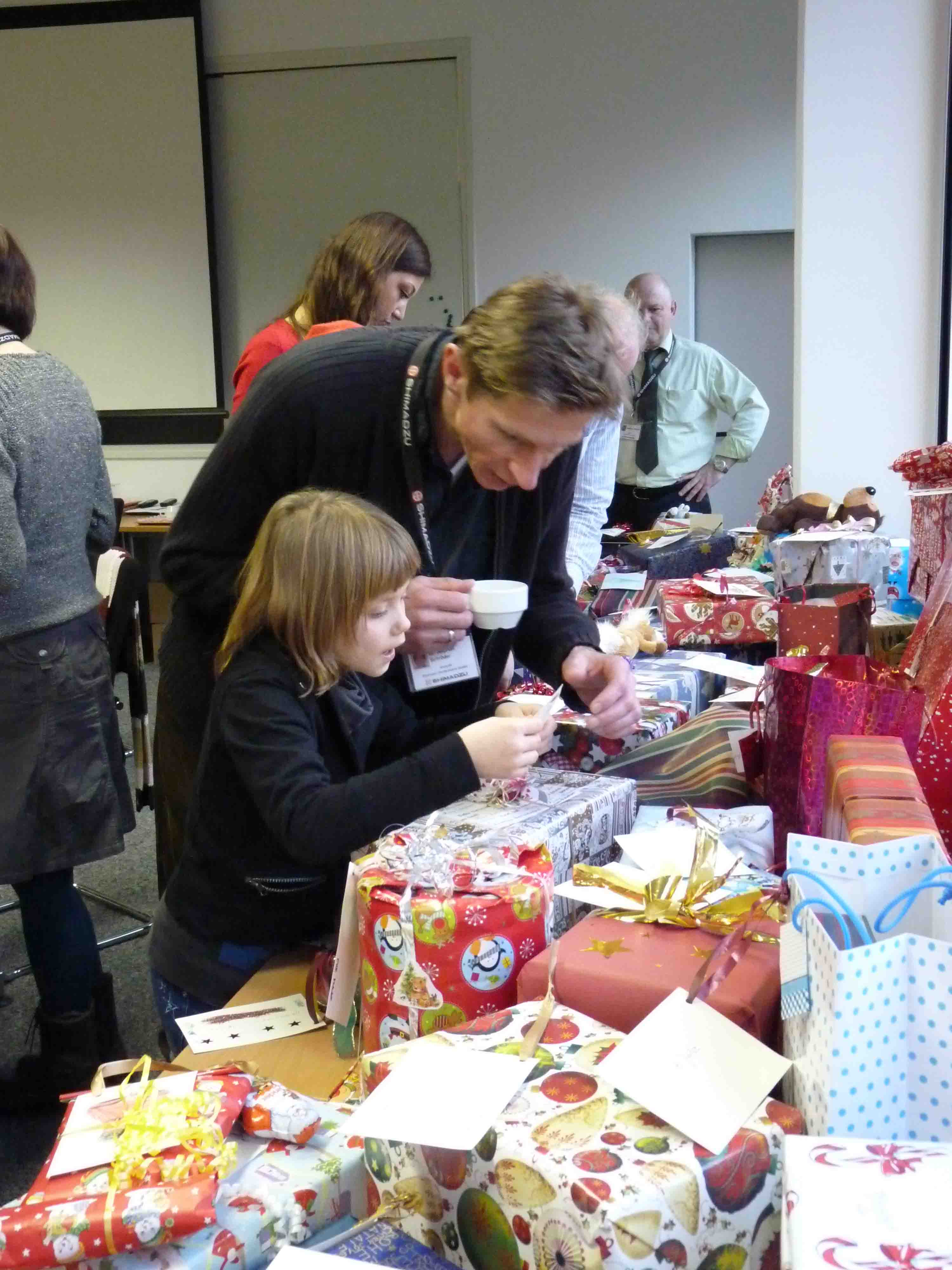 Wishing Tree 2014
2014, we did things a bit differently: we donated Christmas gifts to children living in Duisburg's largest refugee home, hosting 200 people. The children come from Syria and we tried to help them to forget the war for a few moments. In addition, we also brought items such as handtowels and bedsheets which comfort everyday life. The families gave us a warm welcome when we visited. It was a nice joyful day – for the children and our Santas.
Wishing Tree 2012
Since December 2012, our Christmas tree in our cafeteria is not only decorated with baubles, but also with 70 wishes from Duisburg kids. In this initiative, we work closely together with the "Diakoniewerk Duisburg"social welfare organization. This institution collects the children's wishes and forwards them to us. Diakoniewerk Duisburg works with children living in daycare groups or childrens homes, and also with homeless teenagers taken care of by the Youtel initiative integrating young people into social structures.
Our colleagues pick the wishes they would like to fulfil. During a pleasant get-together with drinks and cookies in our headquarters, the gifts are presented to the children. These are always exciting moments for the children, and also for our colleagues to see the sparkles in kids eyes.